The Snowball Show: Episode 4 feat. Raven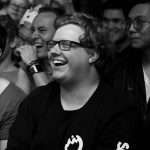 Josh Swift
Owner of Go Next Media, Josh "Swifty" Swift is Snowball's Director of Creative & Production. He looks to build up passionate creators to bring the best content to esports in Oceania.
Sean "Probe" Kempen has won the OCE ESL Weekly #18 on Tuesday night, beating Varun "Demi" Immanuel 3-1 in the final...
More than $300,000 Australian dollary-doos has been put up for grabs in the largest Oceanic Rocket League tournament to date, ESL...