With the new OPL season rapidly approaching, we take a look at what the back half of the ladder could/would/should be looking out for as they all try and make the push for worlds.
Starting from the bottom we have Mammoth, who have been proactive in announcing their changes for Split 2. I thought Mammoth made bona fide improvements within their roster over the course of Split 1. When they fixed their tragic bot lane situation their players were genuinely better than they were when they started.
Apparently, it wasn't enough. They have shipped off fan favourite Kweku, and relocated Tristan "Lived" Fulcher from mid to top in favour of new signing Wang "GDX" Xiaogang.
What I wanted to see was Mammoth continue to build on what they'd created in terms of team synergy and consistent identity. The formula for punching above your weight in the OPL has been the ability to do your thing better than anyone else can do theirs. If you go deep on a strategy, you can beat teams who practice going wide with a variety of strategies.
What they've gone with is the option of going all-in on what I can only trust is another hitherto undiscovered prodigy. Any other outcome represents a death spiral to their chances in my eyes. If they're going to progress GDX is going to need to do the lion's share of the work, especially early in the split while Lived adjusts to life on the top side of the Rift.
PGG should be next, but I set up the Gravitas comparison previously so let's parlay into that.
Gravitas took the individual upgrade approach to improving in Split 1. The team that finished the split had just two of the same five players the team had started the split with. The org had a myriad of changes along the way to seventh-place finish.
I think it's pretty obvious the team that finished was streets better, and their performances as the split wove into its middle period showed as much, before strength of schedule caught up and nipped their playoff push in the backside.
The roster is capable, though the loss of Pabu is a blow talent-wise. Siuman showed some of the form he entered the league with, all those years ago. And Puma surprised many fans as he blossomed in his role.
What I would like to see from Gravitas is to get back to their roots as an organisation. Gravitas is an org that prides itself on its values, and I feel they flew a little close to the sun by exposing themselves to unnecessary risk to these values.
Not the least of those risks was the addition of belong1, a player with what you could politely describe as a chequered past behaviour-wise. Sources have told me this behaviour has not abated, calling into question the rigour of the screening processes — at least those that were occurring prior to the barring of James "Halo" Giacoumakis from entry to the OPL.
Moving now into Pentanet, who got their business done early in this offseason. What I wanted to see from this team is clarity on their identity, which probably has to come from the top. Instead, what we got was a roster change.
I have mixed feelings on the move. I think bringing in Pabu can only be an improvement. He's a talented player with a strong voice and can share the leadership burden with his team and give them all a little more room to breathe in their individual play, which across each of their players was not consistent enough.
What I don't like is the "why" of the move. I think Souli was scapegoated. I don't think he was a great player for them, by any stretch. He had a few shocking games. He only showed what was a fairly limited champion pool.
Or as it's otherwise known, being a rookie.
Dumping a rookie for a veteran, role-swap or not, shows they have title aspirations. Otherwise you'd take your time with a long-term project with a developing youngster. But then why bring on a rookie in the first place if you're going title chasing?
What it comes down to is, while I really like adding Pabu as a player, I don't think what PGG showed us last split was that they are one jungle upgrade away from a title, or even from title contention. Let's hope they've made significant other strides as well.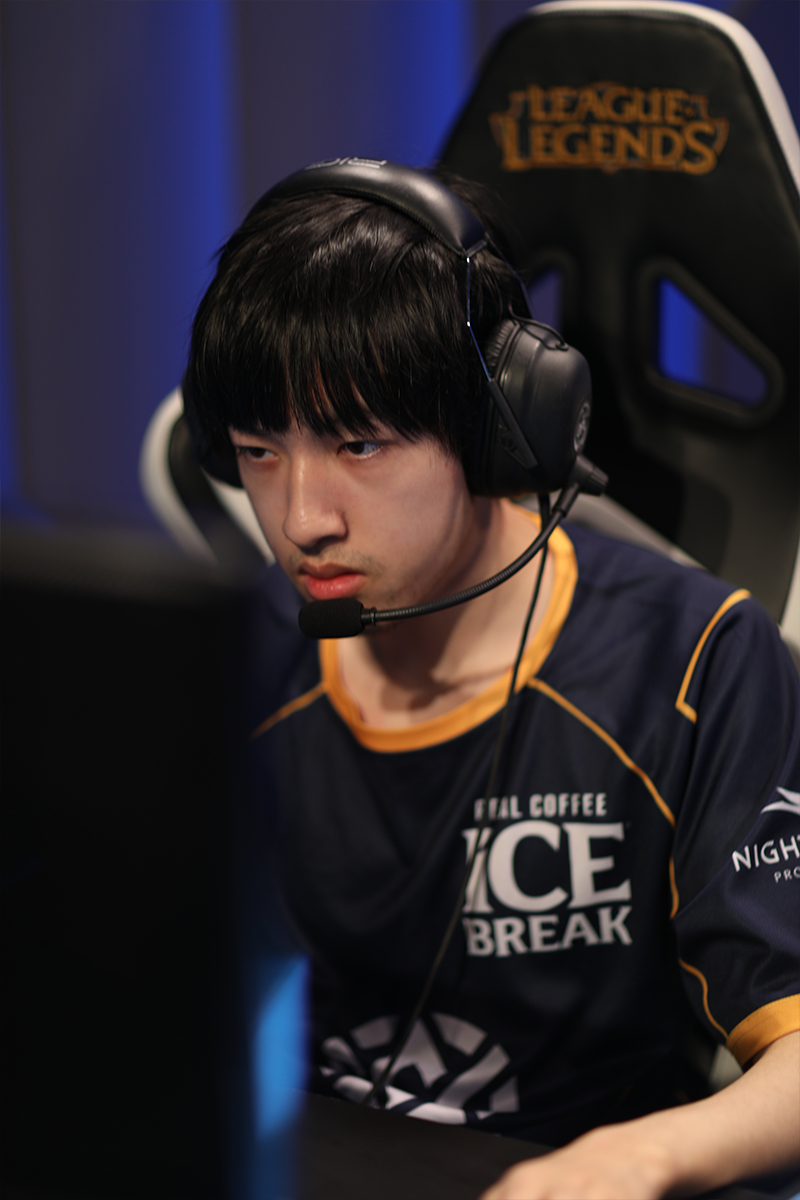 Avant already made the change I wanted them to make. I came into the split thinking Dragon "Dragku" Guo was not good enough to make it as a regular in the OPL, and nothing I saw from him this split changed my mind. Setting aside the discussion of the internal issues that caused the roster change — and the rest of the roster had plenty to say on social media — I think Dragku should have been removed for performance.
On another day I may have sat back and crowed as the roster shuffle set them on a path to the playoffs, but this split is the real test of what Avant can deliver. They need to fix their shotcalling, as all accounts have Vincent "Gunkrab" Lin as their primary shotcaller and this is the reason he gets the majority of their starts, but the mechanical upgrade from him to Vincent "Violet" Wong is palpable.
One of the brighter spots for the team was Jesse "Chazz" Mahoney has risen with this roster, playing his way up the ranks of Pro League mids with a rising trajectory not unlike his mid lane predecessor in Ari "Shok" Greene-Young. With Daniel "Papryze" Francis making his return to the OPL stage, Avant will need to show that their late split resurgence was no fluke.
---
I'll be back before we load on to Summoner's Rift on Friday for a look at the shopping lists for the top half of the teams. There's already plenty to talk about for their changes, so I hope you'll join me there!
Follow Reece "Ties" Perry on Twitter.