Jian "Uzi" Zi-Hao has disconnected from the Rift for one last time. The RNG star retired from professional League of Legends before the start of the LPL Summer 2020 split citing health issues, although he isn't calling time forever.
Uzi was the most feared AD carry in international LoL. Doublelift famously admitted his mouse weighed 100 pounds when he squared up against him on Summoner's Rift. SKT T1 superstar Faker called him one of the toughest players he ever played against.
The baby faced star of Royal Club made a name for himself at age 15. He blossomed onto the world stage as the face of Chinese League of Legends. At the region's coming out party, he was at the forefront, securing back-to-back Worlds finals appearances in Season 3 and 4.
Across eight years, he played 617 competitive games. He won two LPL titles, and one MSI trophy. He won Gold at the Asian Games. There was only one trophy missing from his cabinet ⁠— the Summoner's Cup. For the time being, that shelf will be collecting dust.
Uzi retired just before the start of the LPL Summer 2020 split, saying he was diagnosed with diabetes, and his body couldn't handle the stresses of playing at the pro level. However, in an interview with Chinese state television shortly after the announcement, the Mad Dog said the idea of retirement had been playing on his mind for a couple of years.
"You can say that this budding idea actually appeared one or two years ago, where I would suddenly have one day where…you'd realise that you can't even hold your mouse," he said, according to a translation.
"My health was the most decisive reason. In these types of circumstances, I really started to think 'can I really carry on practicing more than 10 hours a day?'"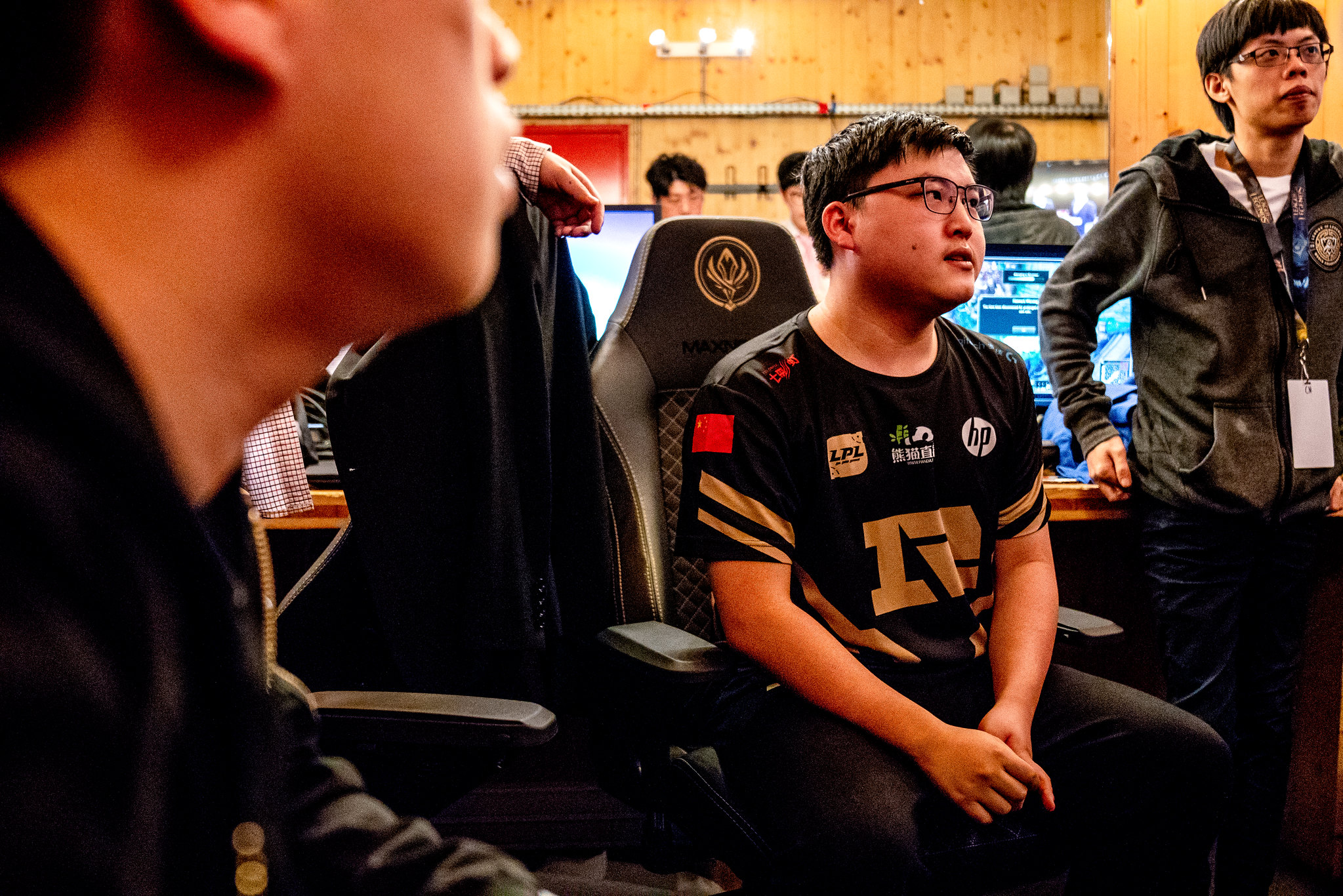 Despite the fact he is retiring because of his health, Uzi's career was a marathon. In any esport, having a pro career for longer than two or three years is phenomenal. To be playing at the top of your game for eight years is practically unheard of. Uzi put the longevity of his career down to his "psychological endurance," and his desire to win.
"An average pro player's peak has to be two years because his psychological endurance will affect the form of his entire career. I think how far your peak can continue depends on how much you're able to endure," he said.
"The moment I'm playing professionally, that's when I'm at my highest peak, because I really love this environment, and I really love the moment when I'm playing on stage. You will grow after every time you lose, and when you win, the next time you will want to win even more."
It's quite telling for his career that he didn't hit his peak until 2018, six years after he made his professional debut. In that year, he came the closest a team at that point in time had come to completing the Grand Slam. He won both LPL titles ⁠— his first, and his last ⁠— and MSI.
However, an unfortunate quarter finals collapse at Worlds saw the star AD carry never etch his name into the Summoner's Cup. It was his biggest regret.
"I think Worlds 2018 is the biggest regret in the hearts of every player on [that squad]," he admitted.
"Our form was at its highest peak, and we played our crappiest game ever. Every team member, including myself, we all completely dragged us down. Frankly speaking, we played ourselves. Maybe we won too many championships and it got to our heads.
"On the day we lost, I flew back to China that evening. I don't think it's a matter of whether or not I moved on from it, I think it's more that I wasn't willing to accept it."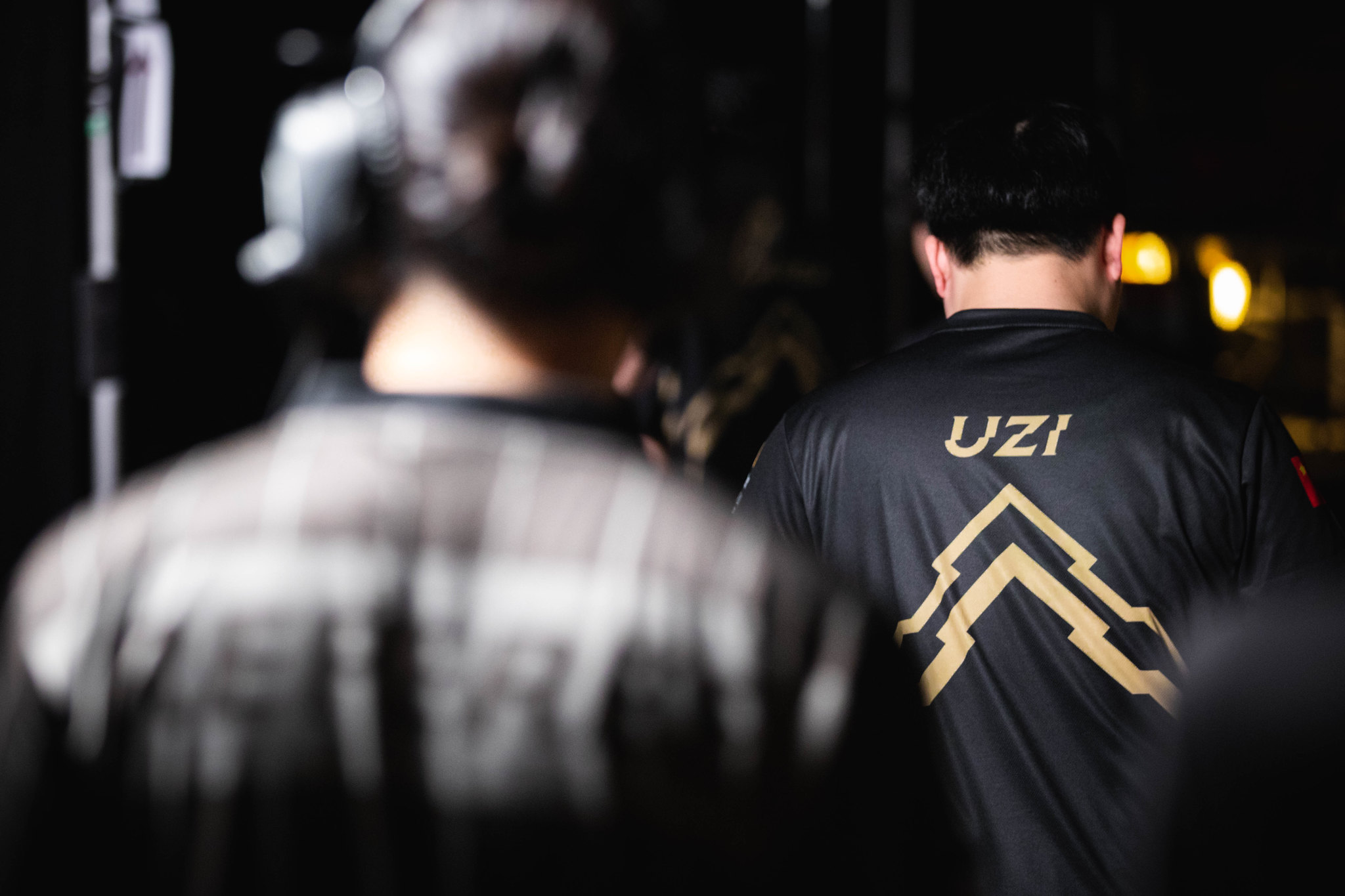 That's also not to say the star thought 2018 was his best year, or even home of his best performances. While winning his first title left "the deepest impression" on him, he didn't feel like himself in Season 8.
"In 2018, I didn't feel like as good of a 'me' that year. I didn't believe that year would become the best year of my entire career."
He did, however, share the memories he held dearest to him. What made Uzi… Uzi. The young 'Puppy' that Chinese ⁠— and international fans ⁠— adored. Everyone has one Uzi play they remember, even the king himself.
"Everyone remembers my Vayne game more ⁠— the OMG Worlds game ⁠— but if you were to let me choose by myself, there's another game where I was quite satisfied with how I played," he revealed.
"That was during Season 3 in a league match against Invictus Gaming and I got a Pentakill in mid lane. In that situation, to be able to pull off those kinds of mechanics, thinking back on it now, it's actually my most satisfying moment."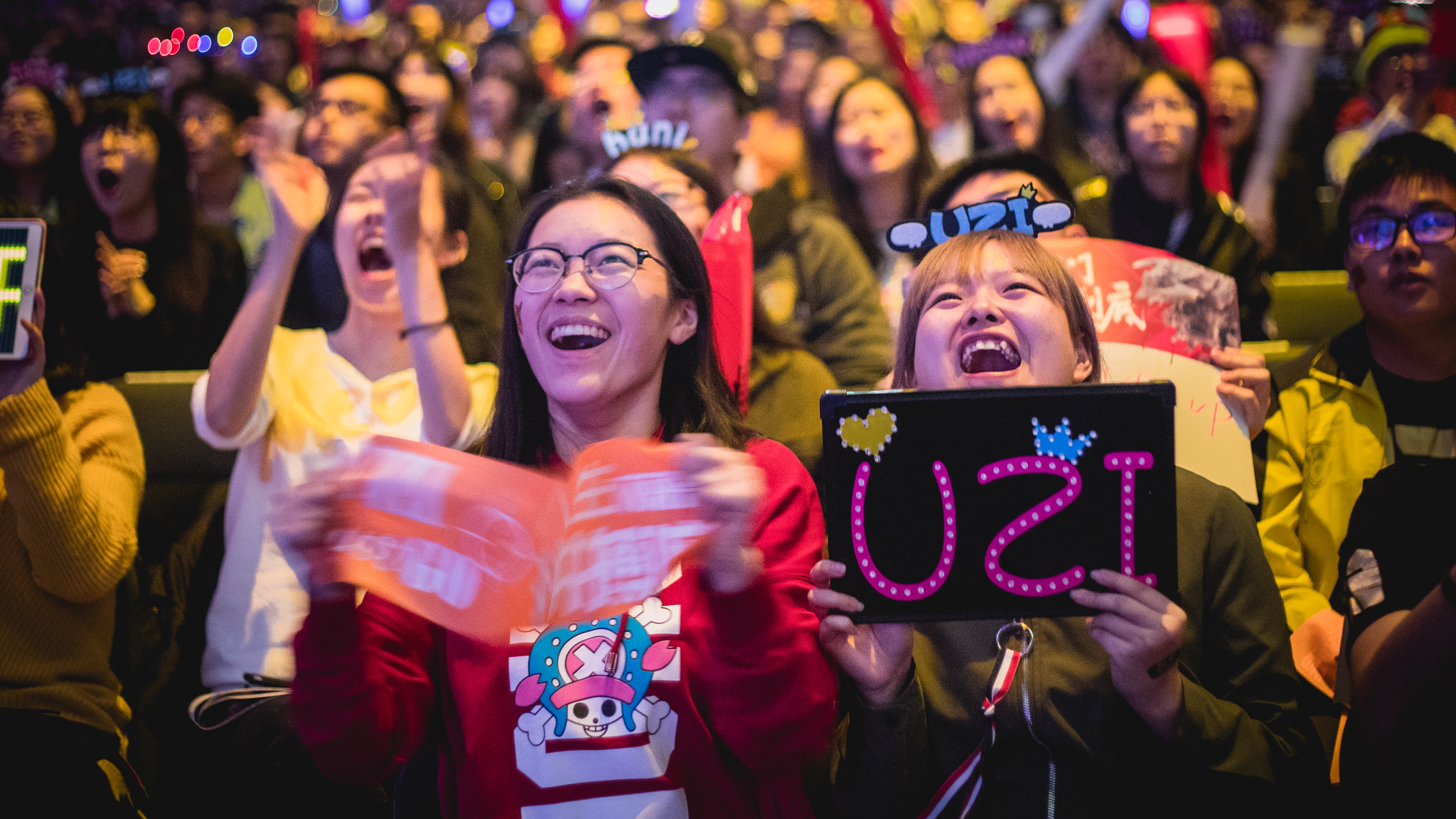 The star did admit however that it is only goodbye for now, and not farewell. If he can fight his way back to full fitness, and prove that he's still got it in a couple of years down the line, he might try for one last dance to lift the Summoner's Cup.
"I haven't imagined what my retirement ceremony will look like because deep down. I'm still thinking that I haven't left this stage yet. I've always felt like this is just temporary, but this time could be forever, or it might just be [a few years]. I still haven't really accepted the news of my retirement.
"I might be Jian Zi-Hao in the future. Uzi might have to say goodbye to everyone for the time being. If my form and my health [are good], I still really want to return to this stage. If there is a chance, I'll still return. The chance is getting tinier, but I'll still think deep down 'could there really be such a moment?' I'll always think about it."