Joshua "RiSky" Hayward will represent New Zealand and the Oceanic / South East Asian region today, as he prepares to fight in the first DreamHack Starcraft II Season Finals of 2020.
With the groups released only on Monday evening, it was a tough draw for RiSky. He sits in a group with the American champion Alex "Neeb" Sunderhaft, the legendary Korean Terran Lee "INnoVation" Shin-hyung and the first ever non-Korean world champion, Joona "Serral" Sotala.
For those unfamiliar with those names, the three have a combination of 29 premier competition wins over the years, with IEM, SSL, GSL, WCS and a World Championship among those accolades.
It is a group that seemingly has no weak link with RiSky, representing Blocksport Lionz, going up against arguably the toughest opponent first, Serral.
The Finnish Zerg player has been on the radar for RiSky however, with the Kiwi and British player calling out the first ever non-Korean world champion on Twitter at the start of the month.
IMAGINE NOT GETTING TOP 4 IN EU lul

— RiSkysc2 (@RiSkysc2) July 2, 2020
RiSky and Serral share some banter earlier in the month.
"I think it will be fun to play against who I think is the best player to ever touch the game," RiSky said.
However RiSky is under no illusion of the size of his task, despite his friendship with the ENCE player.
And even with a two-week period of rest for RiSky compared to his European counterpart, RiSky still feels like he is the clear underdog for the series.
"I'm going to need something big to win and that's not easy to find against someone like Serral," he said.
"I don't think people quite realise how ridiculous these top-level players are. I can win one out of every 15 games but winning a series is so much more difficult."
Win or lose against Serral, RiSky's path does not get any easier having to play against either Korean legend INnoVation or American champion Neeb.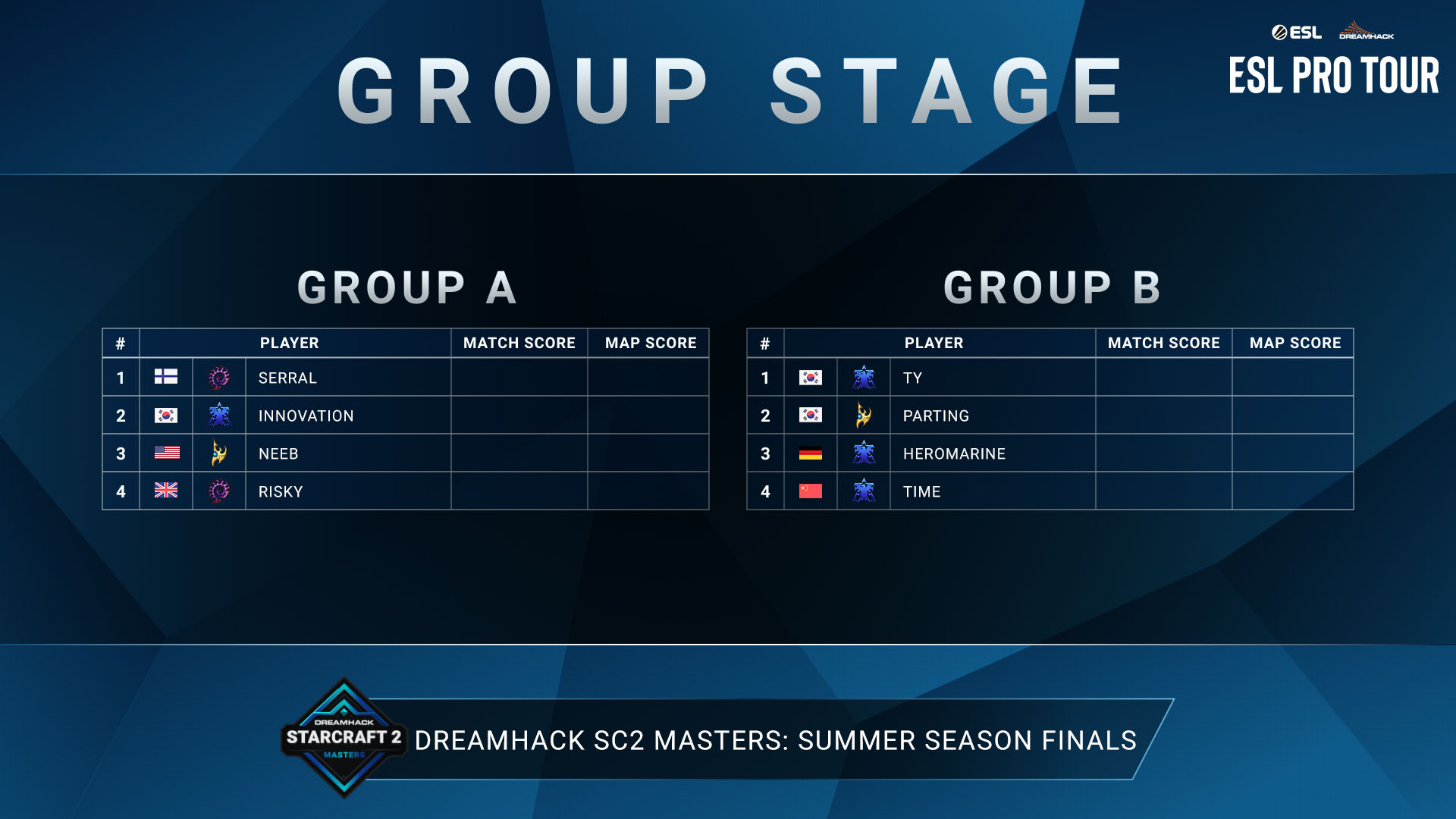 RiSky anticipates Neeb to lose against the Korean, with the loss presenting RiSky with his best chance to achieve his goal at the season finals.
"I think I can win," he said.
"He would definitely be favoured in the series but there's a possibility I can win a series against him."
Indeed, the goal for RiSky is to take a series in the group, considering the level of players that surround him.
This may seem like a low expectation, but RiSky says he is simply keeping a realistic view on the tournament.
"I'm not downing myself; I know what my chances are and I know what I can do to give myself a better chance."
"I understand if not everyone in the ANZ community is thrilled to have me at the season finals, but I want to represent New Zealand and do my best to represent that scene and that country."
---
The Starcraft II DreamHack Summer: Season Finals begin on Thursday, July 16, at midnight AEST, with RiSky vs Serral the first match to be casted.
The tournament will conclude with a victor in the early hours of Monday, July 20th with the winner walking away with over $10,000 USD.