When Jordan "Only" Middleton lays down his headset for the last time tomorrow evening, it will be the last time the Order star competes in the Oceanic Pro League. The Split 2 decider may grant him a ticket to Worlds, but the 24-year-old won't play in Australia again.
Nearly every sports star is overwhelmed with emotions in the face of saying goodbye to their code for the last time. Middleton is no different, though his is one of celebration rather than sadness; he can't contain his excitement for the grand final.
"I've just been thinking about it all week, I'm so hype," Order's jungler told Snowball Esports ahead of the OPL final on Friday afternoon. "It's not like I'm rushing to say goodbye, but I feel like having a grand final at the end is really special."
Only is no stranger to OPL deciders either. Since graduating from the Challenger Series back in the opening split of 2017, he's played in six playoff series. Last year, he and a star-studded Chiefs lineup even made it to the big dance in Split 2.
That decider didn't exactly go to plan. The Chiefs struggled to land a blow on Mammoth in the 3–0 defeat, and Only was denied his international adventure in 2019. He wants to make sure things are different this time around.
"The fact there's a chance at Worlds now, and we're all just a few games away from actually getting to it, that's big. I think it would be so fun to go overseas, play against these stars you see on Twitch, be at the event," he admitted.
"Everyone here at Order is ready too, we're really pumped. It feels like we have a good chance to take this one out. If ever there was a time for me to do it, I really feel like it could be now."

Jordan "Only" Middleton
The Pro League grand final won't just be Order, however. Legacy Esports, the defending OPL champions, standing in Only's way. The founding organisation only just claimed its very first domestic LoL title, and are on the hunt for number two.
Tomorrow is the big dance, but I am actually so calm. I know we have put in the work but I also know that @LegacyOCE is a great team.

Whatever happens I cannot wait to watch my team go to battle. I know they will do me and all of @ORDER_army fans proud!

Lets get it! pic.twitter.com/uBprBqwbcB

— Jake Tiberi (@Spawnlol) August 27, 2020
Both teams were fairly close together during the regular season as well. Legacy finished out in front with an 18–3 record, but Order was close behind on 15–6. The two offered up three cracking battles, which fell the way of Legacy two wins to one over the course of the split.
The two title hopefuls also met in the second round of playoffs last week. Then, playing out a four-game series that went the way of LGC, Order had just one evening ⁠— 21 hours from start to start ⁠— to prepare for their clash. This time, both lineups come in fresh.
"I think Legacy are still the team to beat, they've earned that right over the course of this year, but all the other teams have caught up too. There's no way it's as one-sided as some people are tipping the final to be, you can count on that," Only said.
"The match will be very, very close. I think we're equally matched at this point now, and it'll just come down to who is feeling it on the day. You could flip a coin for the same odds."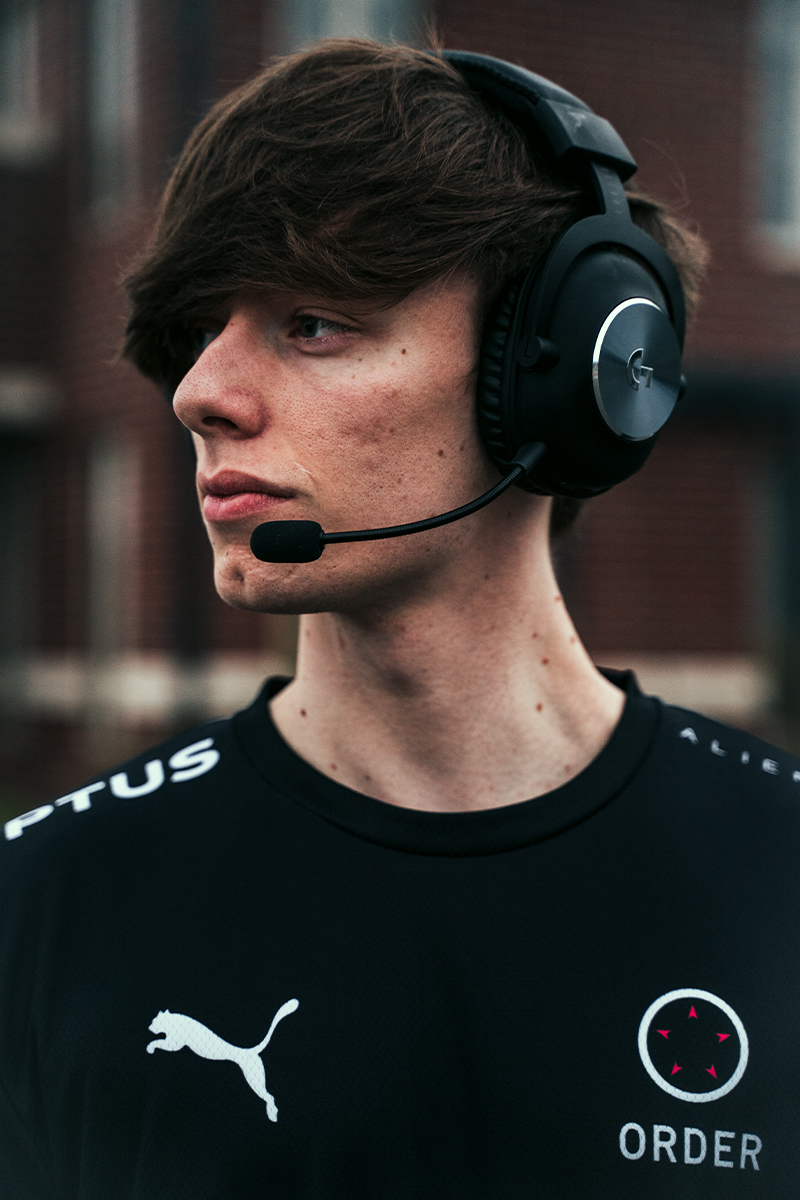 There is one thing nestled in Order's ranks that could "turn the tide" in the do-or-die series on Friday afternoon: Brandon "Swip3rR" Holland. The "Armored Titan" in the top lane has played in 12 consecutive playoff series, made 233 regular season appearances, and has become renowned for his devilish charm outside of Summoner's Rift.
Big Swips has a commanding voice. That's in-game, and out of it, Only says. It's a very well documented fact by this stage that Holland is one of those generational talents that not just plays well, but lifts the team around him to new heights. Order acquired him at the start of the 2020 season. Now he has his chance to deliver them Worlds.
"Doss [Swip3rR] is a rare, rare player. He knows what it takes to win, to get that victory on the day, and he teaches everyone around him how to do it too. If you told him he wouldn't win for 20 years, he'd make sure to play for 21 so he could," Only said.
"I think that's really the feeling in the Order camp now. We're on the verge of Worlds, and even without my stuff ⁠— [imminent retirement plays heavy on anyone's mind, of course] ⁠— I think it would be such a special moment for everyone in the team, and org.
"And, really, it's going to be a sick series I think. Everyone loves a good fight, and I really think we can give them a big battle. It's one no one wants to miss, so make sure you're watching."
But, no matter what happens on Friday evening, when 2021 rolls around Only will no longer be playing in the Oceanic Pro League.
The 24-year-old cheerfully admits it "doesn't really change anything," but if anything it may give him the edge. He's playing against former teammates, with fellow allies he's spent a few seasons with. And Worlds is right in front of him.
"I want to win. Who doesn't? I think winning here and going to Worlds would be a special way to end it all. I'm really excited to see how it goes," he said. "If I don't, then it wasn't my time, I can understand that. But that doesn't mean I don't want it more than anything right now."
And really, what a perfect swan song it is for Jordan Middleton. He's in a team that's loving their League, the biggest prize of all is on the horizon. Only doesn't know what he wants to do yet ⁠— "have more free time!" ⁠— but there's a certain beauty in that, he admits.
Win or lose, it's a note any retiring star would love to end their competitive career on.
---
The Oceanic Pro League grand final between Legacy Esports and Order begins at 5pm AEST on Friday, August 28.
The winner will be the region's international representative at the World Championship this year, to be held in Shanghai from late September.