Pentanet.GG will represent Oceania at MSI 2021 donning an Indigenous jersey, with art inspired by Whadjuk Noongar land in Perth. It's a first for Australian esports, with GM Pete Curulli hoping it starts the conversation about Indigenous representation in the space.
Pentanet.GG is set to take the MSI 2021 stage in Iceland wearing a jersey featuring Indigenous Australian art.
"We wanted to make a statement given it was our first international appearance," Pentanet.GG general manager Pete Curulli told Snowball.
"Given we are the size that we are, and having been backed by Pentanet, it's really incumbent on us to raise the state of esports in Australia. For many people, raising the state is a financial one. For us, it's more than a financial one, but more importantly a cultural one."
Curulli wanted to not just represent Australia at the international event, but the country's deep Indigenous heritage.
"That was the most powerful thing we could do."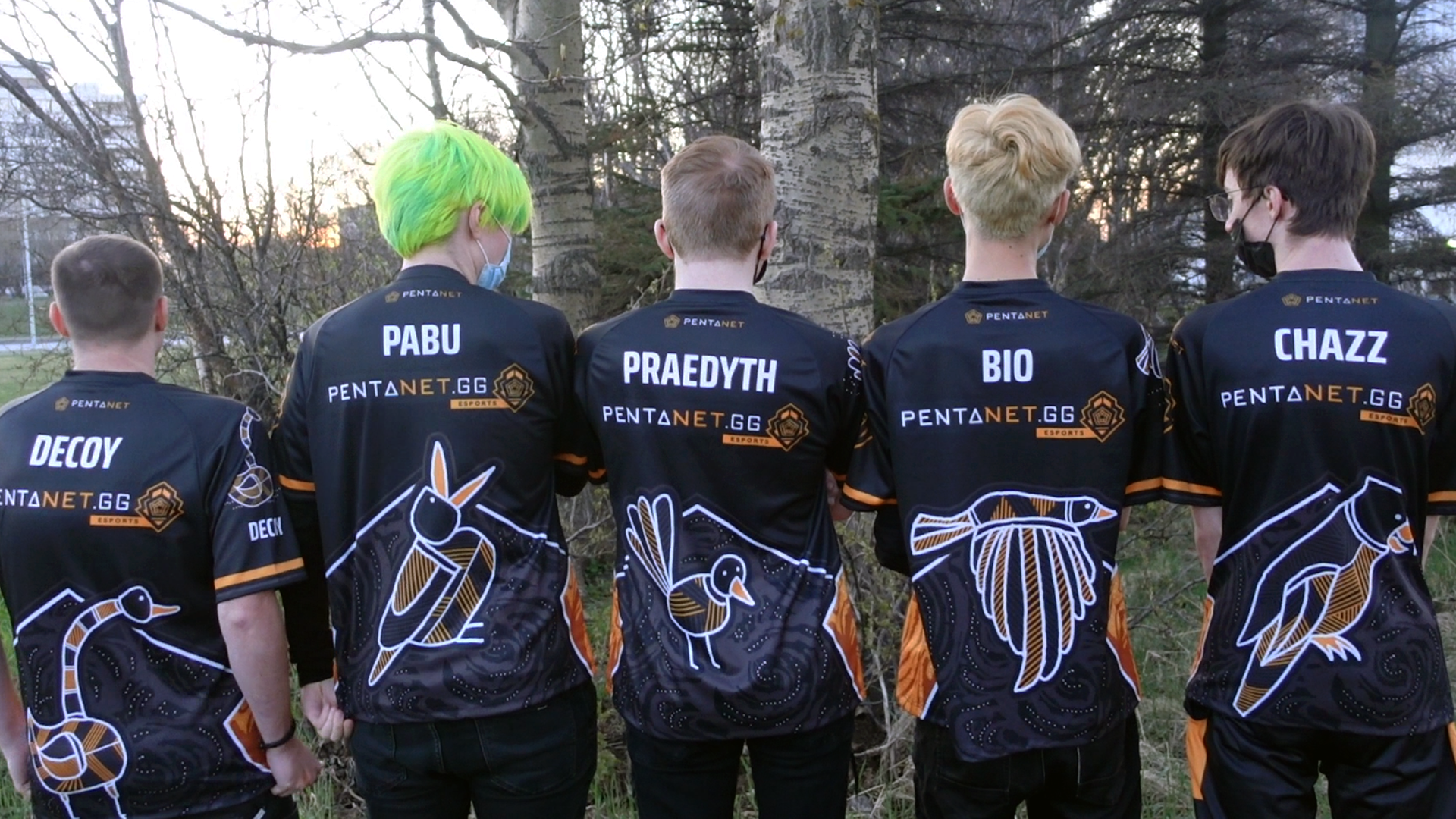 The jersey was designed by Tyrown Waigana, a Wardandi Noongar man, and was individualised for each Pentanet player.
"He was incredible to work with. We gave him a brief ⁠— we wanted something that would represent Australia, Perth, Indigenous culture," Curulli said.
"The final thing we left him with was that 'this was something we wholeheartedly put our trust in you to create because you being the Indigenous artist, it's going to best come from you,' and he's done an incredible job."
Curulli hopes the jersey designs sparks conversation in the Australian esports landscape to try and promote more Indigenous voices and stories in the young industry.
"We've still got a long way to go, but being able to do something like this ensures that the conversation about Indigenous people and their representation in the esports space begins," he said.
As for how the Pentanet.GG boys will go while donning the historic jersey, Curulli believes they have plenty of upset potential in Group A against China's Royal Never Give Up and the CIS' Unicorns of Love.
"You don't have to tell Oceanic esports that the boys are going to do well; it's the rest of the world that you have to convince. We fight better when we're the underdogs though, so I'm looking forward to surprising the other regions, and I really believe this team can do that."
---
Pentanet.GG's MSI 2021 campaign kicks off against RNG on May 7 at 1am AEST.