I'm still not sure I believe it.
Part of the immeasurable sadness of the death of the OPL was that the wonderful story that was Legacy at Worlds was going to be the last we saw of its kind for several years. Everyone expected the region would need time to set again, and we'd churn the next generation up to international standard.
So, my approach going into MSI was I expected Pentanet.GG to lose every game, and if we got to see some development or a cheeky win it was going to be absolute bonus chips.
But still and all, here we bloody are.
The Fantastic Five and their ring-leading hype man have pushed Oceania past the first stage for the first time ever and I've never been so happy to be so wrong in a prediction. In today's Tie's Takes I want to take a look at some of the reasons why the PGG boys were able to shock the world and examine how it may look for the team moving forward.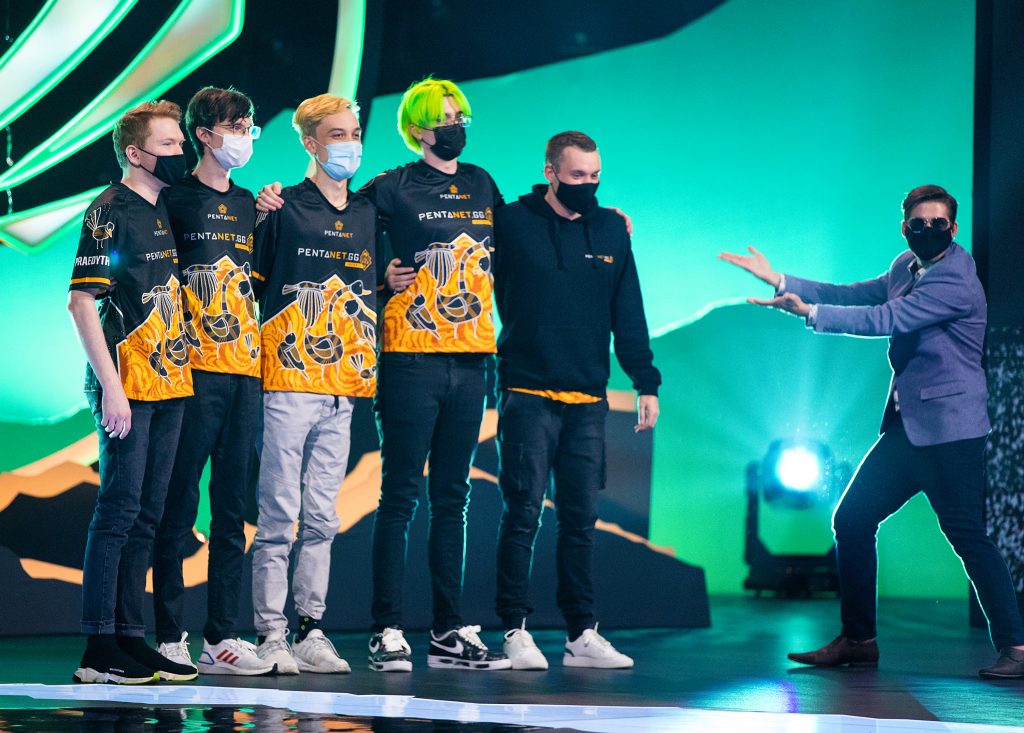 Understanding Their Situation
I think the best thing PGG did was understand the situation they were facing. Everyone knew we were fighting over second, and an upset against RNG could prove pivotal.
After two swift defeats from their first three games to the Chinese squad, however, PGG seemed to identify the only way it was going to happen was to sow confusion and reap the reward. And we saw one of the more entertaining games in the tournament so far as a result. But they didn't emotionally invest too hard into the RNG games, and didn't take their losses to heart. This left the squad visibly refreshed and still balanced when it came to the games against their CIS counterparts in the Unicorns.
The same could not be said for the LCL champions, who looked to be carrying the cumulative weight of their losses, seemingly taking on pressure from losses to RNG into the matches against PGG. Interestingly, all of the Unicorns' losses to PGG came immediately after a Unicorns loss to RNG (two of the three fixtures).
Part of this is doubtlessly thanks to the relaxed nature of the team, but also I think it is testament to the way they identified how to succeed in this group phase: They understood the opportunity the three-team group presented, and targeted their best chance of achieving success; nothing else mattered. So when it came time to (hashtag) send it against UOL, they were unfettered by the losses to RNG, because they didn't matter.
The contrast between the two teams was stark, and while it wasn't solely responsible for why they won, I don't doubt the mentality of each team was a contributing factor.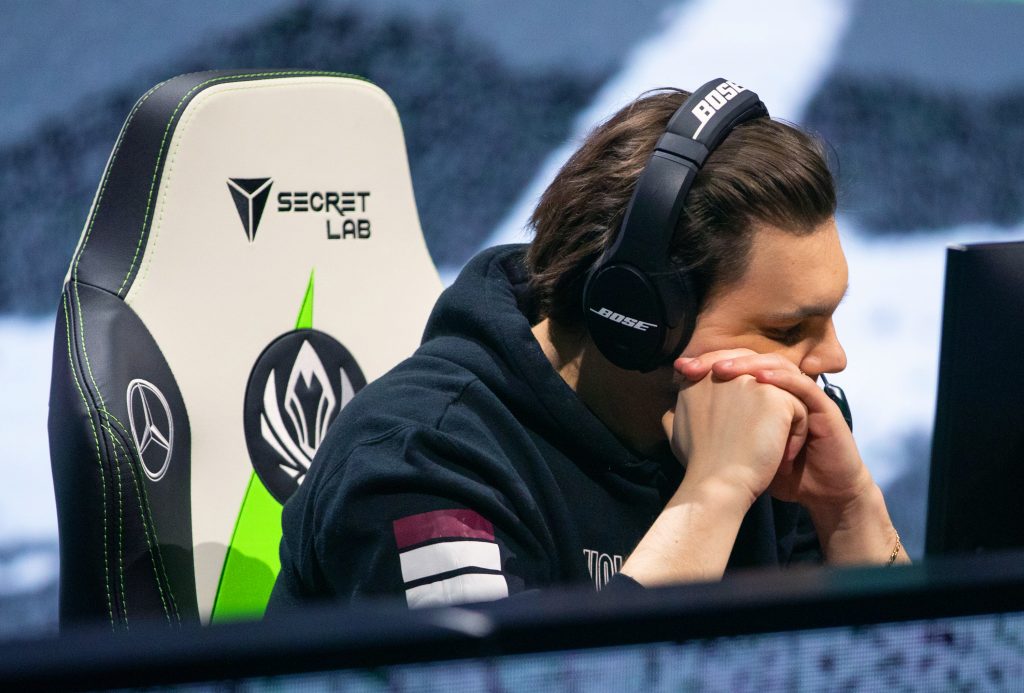 Flexibility
Also contributing was the way PGG approached the tournament stylistically. They have always been a jungle-centric team. As I wrote last time, they go as Pabu goes and accordingly they're at their best when Pabu is given agency to impact the game. They equip him as a playmaker to make plays, and build their compositions out from there.
We were given an expanded look into their approach in the many interviews Pabu did over the course of the group stage, and he spoke on several occasions as to how powerless the team felt when he personally was made powerless in his ability to play out his jungle matchup. Now, I don't necessarily agree conceptually with this, but the fact is this team has an identity on the rift that is built around Pabu as the primary playmaker, the one entrusted with the proactivity in their team.
This showed its face in the tiebreaker match – they identified a weakness in Kirill "AHaHaCiK" Skvortsov's champion pool and pinched the jungle pool accordingly. They then set up the Unicorns beautifully with the Karthus (with exhaust) into Kha'Zix two-card trick in a piece of micro draft flexibility that was on par with EDward Gaming's Morgana into LeBlanc pick.
In one swift move, Pabu had his agency with a high damage jungle champ that was their sole source of magic damage, rendering itemizing against him inefficient and giving him the ability to scale excellently late.
They crippled AHaHaCiK, and gave them a clear path to victory alongside the performances they'd gotten from Brandon "BioPanther" Alexander and Jesse "Chazz" Mahoney.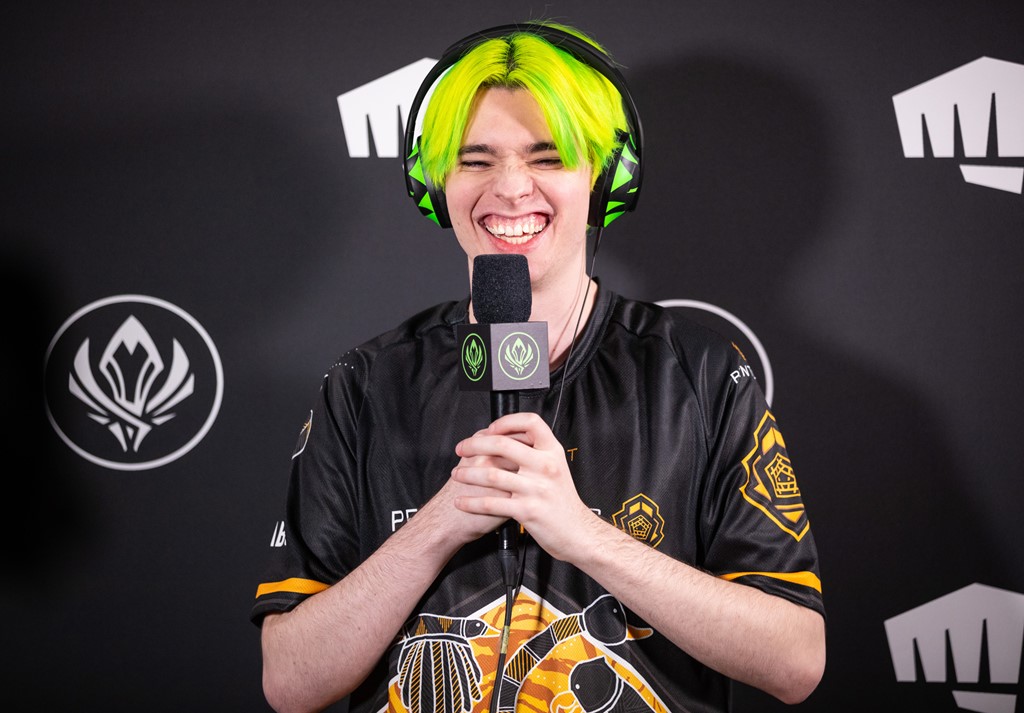 Individual Levels
The last significant difference between the two teams was in the level I saw from some of the players in each team.
As if I haven't sung his praises enough this year, BioPanther continues to have a monster of a 2021. He was by far the best player not from RNG in Group A, and I think I can make a pretty comfortable case that he was the best play-in region player we've seen so far.
Looking directly across from him, we saw a borderline pathetic set of performances from Vladislav "BOSS" Fomin. BOSS was poor against RNG, he was poor against PGG, and it really cost his team. His Nocturne stood out as being sub-par, he was a collective 6/15/13 in three games against lane opponents who collectively went 10/3/29 and the pick didn't pass the eye test in terms of game impact either.
It was a tournament he'll want to soon forget.
It added up to an entire side of the map that was not able to be carried through even arguably weaker opposition. This was not aided by inconsistency in other areas. Lev "Nomanz" Yakshin and Alexsandr "SaNTaS" Lifashin had bright moments, especially SaNTaS single-handedly putting PGG on the brink early on day four, but their lows really pulled some of the shine away from their highs.
It was a Unicorns that were below their usual level and ripe to be picked off in a group they'll have backed themselves to escape.
For Pentanet.GG, the player who most stepped up their level from game one to game nine of the group stage was Danny "Decoy" Ealam. An oft-maligned target of mine, I'll admit, but one cannot deny the remarkable improvements he showed as this tournament progressed, all the way up to the simply gargantuan performance from his Nautilus.
When we needed him the most, "Big Game Danny," as I'm now calling him, showed us the quality he is capable of producing and absolutely smoked the Unicorns.
Ready to Rumble?
The element of PGG's run through the group stage that makes me hold more hope than I did coming into it was the ways they used to defeat UOL are replicable. They can do the same things, make the same adjustments throughout the rumble stage, and get similar levels of improvements from individuals that they did previously.
I don't have to throw out the entire group stage plan as irrelevant to the rest of the competition. They showed transferrable elements that they can take into matches against the likes of Cloud 9, MAD Lions, and PSG, and it won't be a ridiculous proposition to take a win or two against them.
The smart money is still on that it won't happen.
That it's too much to ask, too much to hope for.
But that's boring, and nobody wants to cheer for that. Nobody wants to cheer against hope. And I bloody-well hope they can do it and shock the world a second time. They've already shown they can do it once. It'll just be more difficult. The level of the opposition is higher. The punishes are harder, and the tactics will have to change.
Or they could just send it harder.