There aren't many in the League of Legends community who don't know Jackson "Pabu" Pavone, especially his fast-flying Twitter fingers, bright hair styles, and iconic wins over the world's best at the All-Stars 1v1s in 2018 and 2019.
Two years later, the role-swapped Oceanic jungler is on the verge of returning to the international stage, this time with Pentanet.GG, and he's taking no prisoners.
It was nearly 1AM in Iceland by the time we finally got into a Discord call together to talk about the Mid-Season Invitational and the League of Legends patch 11.9 changes. Pabu was still up, of course, tweeting about rogue DoorDash notifications, and Royal Never Give Up's top laner Li "Xiaohu" Yuan-Hao ⁠— or "Xiaowhomst" rather.
He was also calm, and "pretty ready" to get on-stage.
Just like when I spoke to his teammate Mark "Pradeyth" Lewis earlier in the week though, there's a noticeable determination simmering beneath the surface too.
"I definitely think we can get out of groups, when you look at it there's a lot of winnable games there," Pabu told Snowball Esports on Thursday. "That's not just me either, the whole team is feeling good; it's boring to give up before you play."
He continued: "Honestly, I'm feeling pretty hype."
"I'm very hopeful that we make it through [to "Rumble" stage] and I think that Unicorns of Love especially, they don't look like they're going to demolish us.
"If we play a clean game of League of Legends we'll 'goomba-stomp' them. That's not really to say it's just going to be easy, because this is going to be our biggest challenge, by far, and far harder than what we saw in OCE, but far from unwinnable."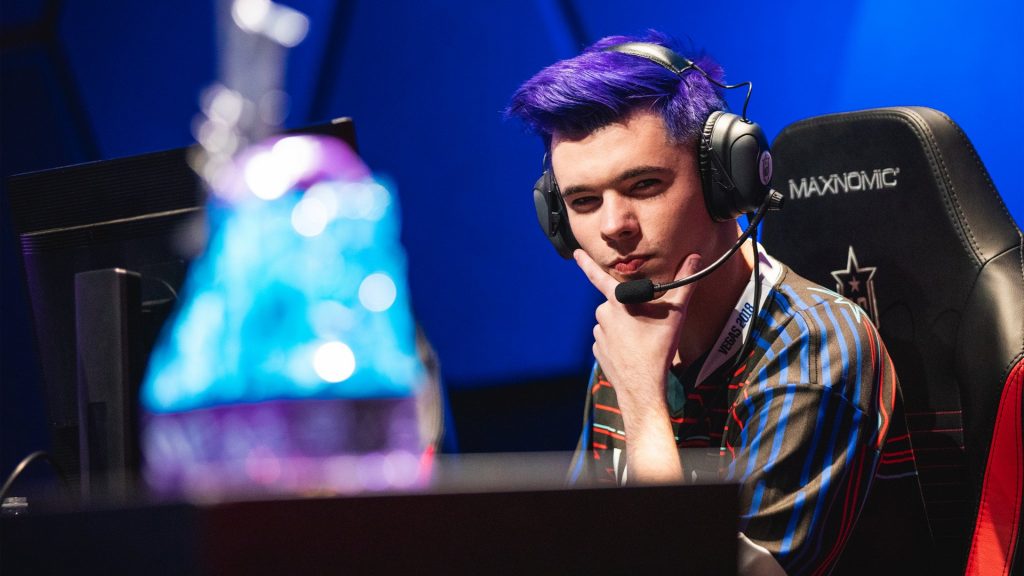 Farewell "fast boi" Chemtank
Pabu's excitement in Iceland doesn't just stem from a possible Stage 2 berth either. He's been on the ranked grind since arriving ⁠— he just hit Grandmaster in solo queue ⁠— and has been "really, really" enjoying the new jungle meta.
"I love not having to zoom around the map, always!" he said. "At first that's fun, taking Chemtank and just flying. But when you do it all the time, it gets really dull."
The three-patch shift from LoL patch 11.6 all the way to last week's 11.9 update will play a huge role in the early days of the Mid-Season Invitational. "Fast bois" like Hecarim and Udyr have slipped out of favour. In their place, a variety of champs have risen to take their place, including Morgana, Kindred, and solo queue queen Diana.
Pabu says he's itching to crack out "the pool" on-stage.
"This meta that's unfolding, it's really interesting for me. It's all about tempo, and it's so important to be able to think out your game plan now," he said.
"It's so absolutely different. Chemtank champs are obsolete now, which sucks a bit because I'm good as the primary engage. In general though, it's a good thing; I'm much better on a lot more picks than most junglers here, which gives me a leg up.
"Expect to see a lot of pocket pickets, especially from me."
Pabu has taken the time in solo queue to "get up to date" with picks. In Masters, he's been grinding out Diana, Kindred, Morgana, and more. While he doesn't expect to see Diana in drafts — "she's such a solo queue pick" — the rest are all fairly viable, in the eyes of the Pentanet.GG jungler.
"That's a big advantage, these picks no one else will be playing. I'm excited ⁠— it's a very punishing meta, so you have to be at your absolute best. That makes it spicy."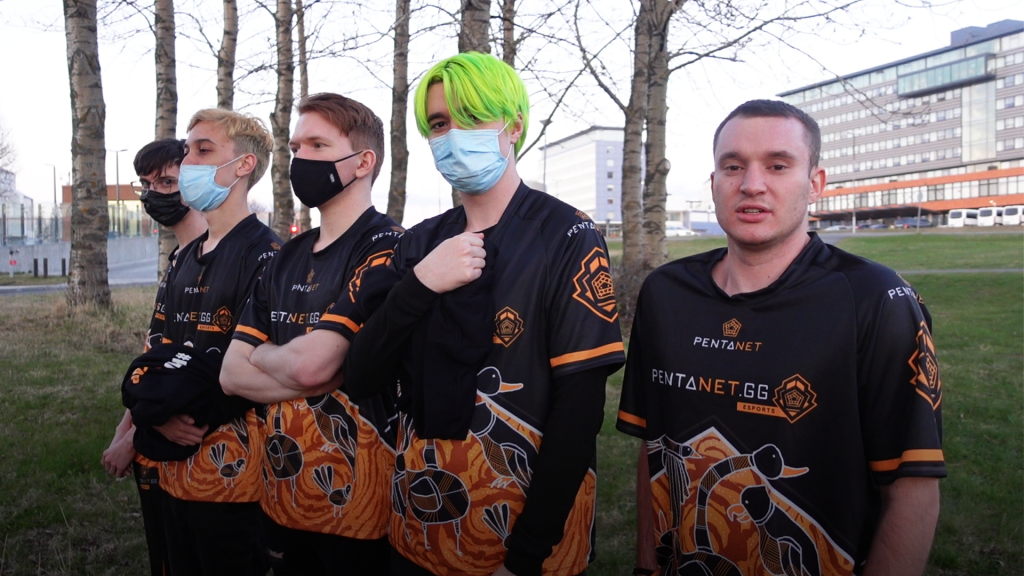 Winning back OCE respect
Now, Pabu finds himself in the same place many Oceanic superstars have before; starring the barrell of a League of Legends world that almost wants Australian and New Zealand representatives to fail. To 'prove' we're region no.12.
That chorus of doubt has grown doubly so since Riot Games pulled out of the region, leaving ESL to reforge their own "LCO" competition.
Pabu wants that mentality to change.
"I want to represent Oceania well, and get the team the result they deserve. We know where we stand, and we'll show everyone else too," he said.
"As a competitor, you always lose eventually, so that will happen. Even look at Crown, he won Worlds but he was disappointed because he got gapped by Faker. And Faker, he wins and always wants to keep going. It's disappointing whenever you lose.
"What I just want to do is put some respect on the name 'Oceania' again.
"After the OPL ended, I think people thought that the only players left were bad, and when we arrived here in Europe everyone was saying we were going to get pisshard stuck, but I'm zooming, the boys are zooming.
"We've already done some work to reshape the opinion of the Oceanic region, and now there's a lot more work for us to do. The rest we will do on-stage."