One look at the oil prices and you'd see that they're sky-high. Heading into Oceanic Nationals 2021 Stage 2 playoffs, the petrol-powered hopefuls at ROFLCOPTER are aiming to cash in on that like they did in Stage 1.
ROFLCOPTER were the feel-good story of OCN Stage 1, having been one map away from the grand final. They lost to the eventual champions in the Gauntlet, the Chiefs, but it was a valiant effort that propelled them into Stage 2 with plenty of momentum.
However, the squad sputtered out somewhat. They looked shaky against a new-look LFO, and outside of a couple of overtime scalps against Chiefs and Order, they didn't have much to their name.
It was enough, however, to put together one of the performances of the season against a red-hot Wildcard to claim the fifth and final spot in the Stage 2 playoffs. They managed to relegate the APAC South hopefuls yet again to a long off-season with some brilliant play on Coastline.
Matthew "OJ" Grech and his squad went into the game "as if they had nothing to lose", even if a few curve balls were thrown in the veto. 
"We didn't plan on going to Coastline but it felt like a map that would enable some aggressive plays," he told Snowball.
"It started really close and tense but once we started stringing together some solid rounds on defence, and problem-solved well on attack, it ended up being one of our more complete start to finish performances for the year so far."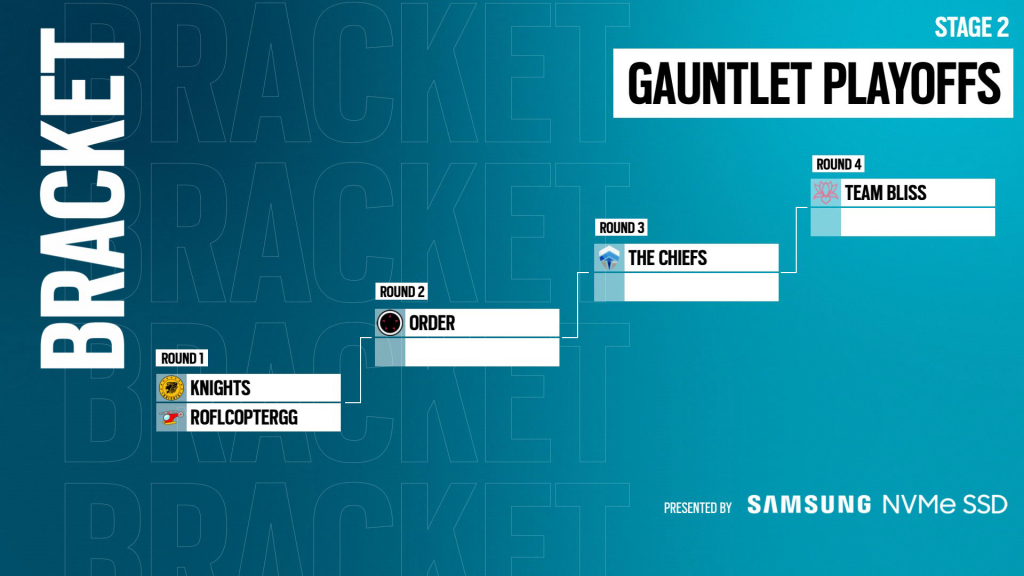 The 7-2 win puts them in good stead to perhaps pull off another OCN playoffs miracle.
ROFLCOPTER have been experimenting in-game, swapping around roles. This could best be seen in Lachlan "Boydy" Boyd, who went from being an explosive fragger to holding lines ⁠— different from the style they played in Stage 1.
It didn't really work, and so adjustments had to be made.
"Role changes earlier on in the season actually made us a bit more reliant on people going off individually because we weren't as comfortable on them yet, but since we reverted back to our roles of last stage it definitely seems to have been a bit more fluid and cohesive," OJ admitted.
"We're still learning and changing things everyday as we try to become as strong a roster as possible, but you go into each game really confident knowing that even if we aren't having the best day as a team, someone can individually go off and pick up the slack."
It all came together in that 7-2 Coastline demolition of Wildcard, where OJ dropped 16 frags in 9 rounds ⁠— including a huge Round 5 ace on the Kaid.
However, with Bouncin, Campo, and Boydy all finding themselves in the mix, and workhorse Hotshot calling, ROFLCOPTER started showing signs of the squad that took OCN by storm just three months ago.
They did it all without their coach Sinnix too, who left in the mid-season ⁠— leaving them with their sixth "player" Linquo on the bench for moral support (OJ said he "is a gold player who's a close personal mate of mine and plays other games like Valorant with the boys". The best kind of support).
While the race to first in OCN is a tantalizing one for ROFLCOPTER, it's ultimately not where their sights are set. In reality, there's only one opponent for them in these playoffs, Bliss.
The number one squad climbed up the ladder at breakneck speed, taking down all but one of the APAC South contingent in dominant fashion. They're also ROFLCOPTER's biggest rivals for getting a spot in APAC South next year.
While OJ was hardly surprised by some of the scalps ⁠— APAC South, after all, is the more important league with Major spots and SI points on the line ⁠— there was "no doubt Bliss was having a good season".
"Bliss are definitely in the mix, and at our best we are too. It will be interesting to see how it all pans out later in the year," he said.
It has also adjusted their sights slightly on what a successful 2021 would be. Getting a domestic trophy would be nice, but that elusive APAC South spot is the big prize.
"Winning OCN Stage 2 would be satisfying as like everyone else we are playing to win, and we like to win, but it wouldn't really mean much more than that as our sights are set more towards trying to make APAC South in 2022."
Their first roadblock is a big one though, Knights. The August Major-qualified squad will be looking to perhaps use OCN playoffs as preparation for the big dance in Mexico, and ROFLCOPTER could just be the first bug to squash on their way to the top.
It's a great opportunity for ROFLCOPTER to prove their worth against, definitively, one of the world's best.
It's also no different to the near-miracle run they made in Stage 1, so they know exactly what it takes to stand up to Goliath.
"Knights are always a fun match. Mad respect to them for what they have managed to achieve this Stage. We're really looking forward to playing them in a best of three because it'll be a good test to see how we stack up against them," OJ said.
"We have just been focusing on ourselves and making refinements and just trying to be as confident in our gameplay as we possibly can be."
"They will obviously be more set on preparing for the Major, so hopefully we can cause a bit of an upset and run the Gauntlet again."
---
Oceanic Nationals 2021 Stage 2 playoffs kicks off tonight, Saturday July 31, at 3pm AEST with ROFLCOPTER vs Knights. You can watch the games on the Rainbow Six Bravo Twitch channel.
You can follow OJ and ROFLCOPTER on Twitter.