Team PWR has announced the signing of Fortnite star and Twitch streamer Kathleen "Loserfruit" Belsten to their content creation team.
Loserfruit, who boasts over 6.5 million subscribers across YouTube and Twitch, is a household name in not only Fortnite, but the wider streaming community.
After starting YouTube in 2013 with League of Legends content, she has become one of the world's most successful streamers, appearing at both the Fortnite Summer smash tournaments held at the Australian Open in 2019 and 2020. Alongside her gaming content, she also runs a successful vlogging channel, Lufu.
Such is her success that she became just the second creator to receive her own Fortnite outfit as part of the Fortnite ICON series, second only to Twitch juggernaut and Fortnite streamer Tyler "Ninja" Blevins.
"I've been really inspired by what team PWR is doing and am stoked to be part of it," Loserfruit said after her signing was announced.
"I have always strived to encourage others and help foster talent using my platform and that's something PWR is already doing and something I want to be a part of."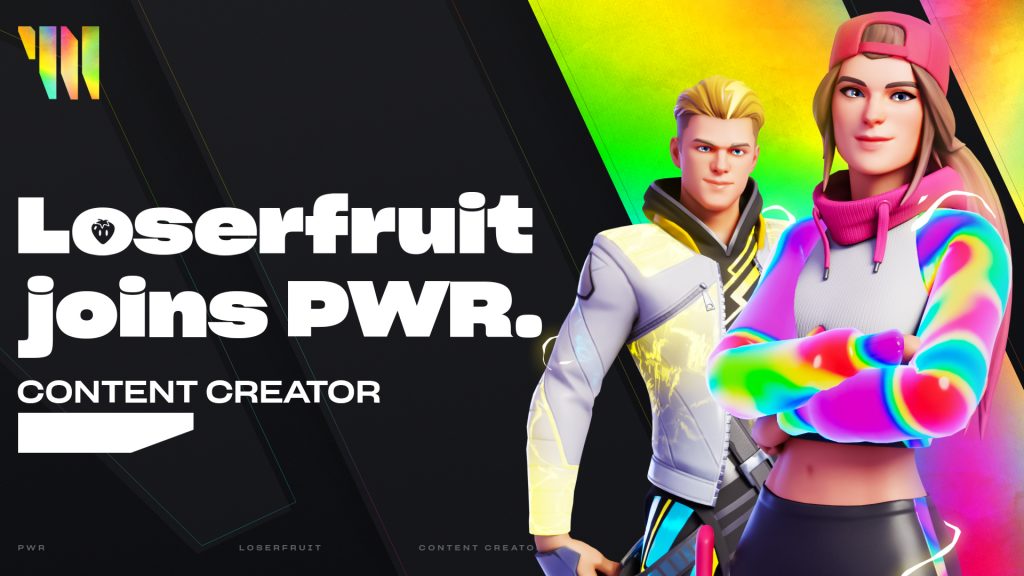 The signing represents the first official partnership between Loserfruit and PWR's founder, Lachlan Power, despite the two-collaborating unofficially in many projects since 2017.
"I'm so excited to welcome Loserfruit to our team and have her as an ally in creating and developing new content to engage and entertain our audiences," Power said. "Over the years she has developed a strong reputation among the online gaming community as being fun, engaging and a dedicated creator, so it makes sense to have her join the PWR team."
The signing signals PWR's further expansion into content creation, with Loserfruit joining owner Lachlan "Lachlan" Power, Vincent "Vindooly" Ton, Mitchell "Chanzes" Power, and Lucas "Overstrand" Grzesiak in PWR's content creation team.
Belsten was originally part of the popular Australian content team 'Click' alongside gaming stars like LazarBeam, Muselk, Crayator, and more.
New content between Loserfruit and PWR is expected in the next few weeks.