Ethan "Ethan" Picard is back. While the Chiefs only managed a third-place finish in the Oceanic Nationals Stage 3 regular season, the team is pushing not just for a domestic three-peat, but a spot at the Sweden Major in November in APAC South.
Ethan was rather blunt when asked about his goals of making the Major and a potential OCN three-peat for the Chiefs: "It's a bit of a nightmare."
"It's a lot more hectic than I imagined it was going to be. We were only doing one official game a week [when I retired] but now it's three with APAC South and two OCN games and trying to juggle both," he admitted.
However, for anyone who knows the former Wildcard hero, that's the way Ethan operates. He's constantly shooting for the stars and looking to become the best.
When ANZ Pro League was the best he had, it was that. Now it's APAC South, but an OCN title on his return wouldn't be the worst thing either.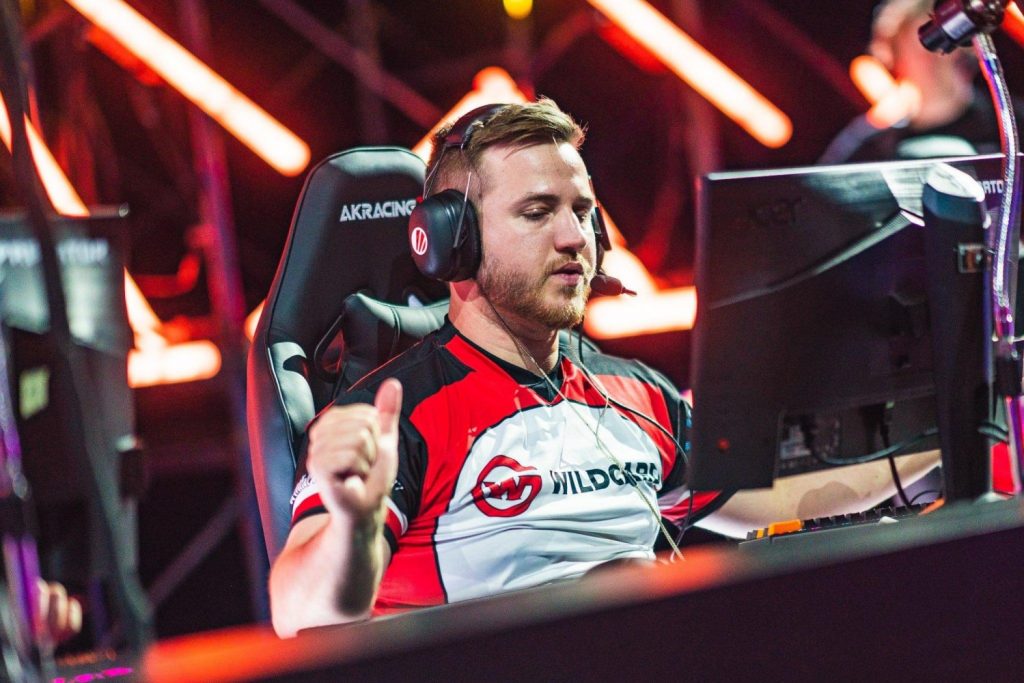 Ethan was lured out of retirement not necessarily by the allure of making international play again, although that definitely had a part in things. He was more interested in scratching that competitive itch that lingered over the last 12 months.
"When I stopped playing, I just focused on getting fit and healthy. I just completely changed my diet, I was running a lot, dropped heaps of weight, felt a lot better," he explained.
"I was helping my old man out because I'm a qualified carpenter too. I'd just work 3-4 days a week.
"I was playing other games in my time off and I didn't even think I'd come back to Siege. I was playing Tarkov, Warzone, games I was really enjoying.
"Those got a bit stale for me and I was missing competition, so I started playing ranked again and playing with mates. Chiefs asked me to trial and here we are."
The Ethan that returned to OCN wasn't necessarily the 20-bomb dropping, server-obliterating robot that made Wildcard such a threat. In fact, the star himself couldn't help but be nervous about making the jump back into pro play after so long.
"The approach to the game is different because of different players, but it's a good team environment. When I first came back, I wasn't confident in my mechanics and my aim, but as the season's progressed I've gotten better and better," he said.
"I'm not as good as I used to be but it's still a work in progress."
His role has also evolved. Instead of running in on Zofia and Ash, Ethan has picked up more supportive operators like Finka on attack. Sure, he's still a roaming menace on defence, but he's also picked up the Smoke on occasion ⁠— and you'd never see Ethan anchor on Wildcard.
It's part of a new philosophy in the way he approaches the game. Everyone says Siege is not just about frags, but when you're the fragger it's hard to see past that. Now he's got the birds-eye view on everything.
"As I'm getting older, I try to contribute in other ways instead of fragging," he said.
"I think it's just important to have a well rounded team and work together well and not focus on who's fragging. Siege is a lot deeper than just fragging and people don't realise that.
"The people that frag are really mechanically gifted and that but they still have to be on a good team and they can only go so far."
With the OCN playoffs approaching, and the Chiefs two series away from a three-peat, it'd be the cherry to cap off the team's domestic dominance. They've already secured the overall top spot for the year.
However, in typical Ethan fashion, his eyes are set higher. He wants that Major spot through APAC South, and only one game separates him currently from it ⁠— a win against ORDER would lock it in for the Chiefs.
It's just in his hyper-competitive nature to find the highest level more appealing. He's still giving it his all in OCN ⁠— there might just be a few strats hidden.
"It's so different playing OCN to playing APAC South. I don't get the same feeling. APAC South is where it's at for me. It gives me the adrenaline and I don't get that if I'm not playing comp Siege at the highest level.
"[Oceania] did get better, and the competition is more even now. When I quit, I was leaving when COVID was starting and I just thought it was the best time to stop playing because there wasn't going to be LAN events and hopefully now COVID is getting to a point where we can travel again.
"That's my goal ⁠— be able to travel and go to LANs, do something outside of playing online. That's where you learn the most and scrim the best teams in the world."
---
The Chiefs will take on the winner of Overt and Rhythm to kick off their Oceanic Nationals Stage 3 Gauntlet run today, Saturday October 9, at 7pm AEDT. You can catch the action live on the Rainbow Six Bravo Twitch channel.
You can follow Ethan and the Chiefs on Twitter.