Wildcard suffered a catastrophic collapse in 2021, with the once-feared Rainbow Six side falling to new lows in both OCN and APAC South. Facing relegation after a disappointing year, Vincent "Vincere" Daniele has assured fans the team is slowly returning to their old form.
To say 2021 has not been Wildcard's year is a wild understatement.
The former Kings of Oceanic Siege fell from their mighty perch with the departure of Kyle "Diesel" Renton days out from the start of OCN Stage 1. While the squad was still confident they could do well without their leader, it was truly a case of 'you don't know what you're missing until it's gone'.
Wildcard slumped hard ⁠— both domestically in OCN and internationally in APAC South. They were saved from last place in Oceanic Nationals thanks to a disbanding LFO promoting Overt who had one Stage to climb the ladder. However, in APAC South, they weren't so lucky.
Wildcard's combined record for 2021 was 13-1-6-22 (14 wins, 28 losses). Their highest Stage placement across both leagues was sixth. They failed to qualify for playoffs ⁠— after a 2020 which saw them win both domestic Majors, as well as Six Masters and OCN.
It was a rough fall from grace, one which star fragger Vincere didn't take lightly.
"Everyone knew how good Diesel was but you don't really realise how integral it was until it's gone," he admitted to Snowball.
"It was a bit of a shock for everyone else when he left like 'woah, we have to actually use our brains to win these rounds.' We can't just rely on Diesel doing it all for us."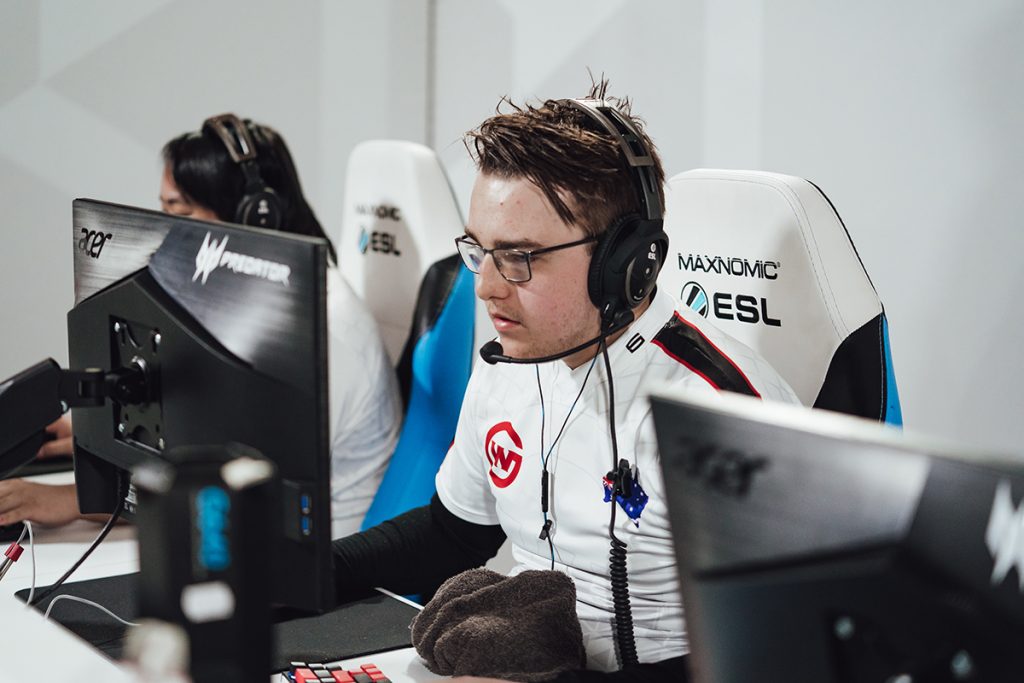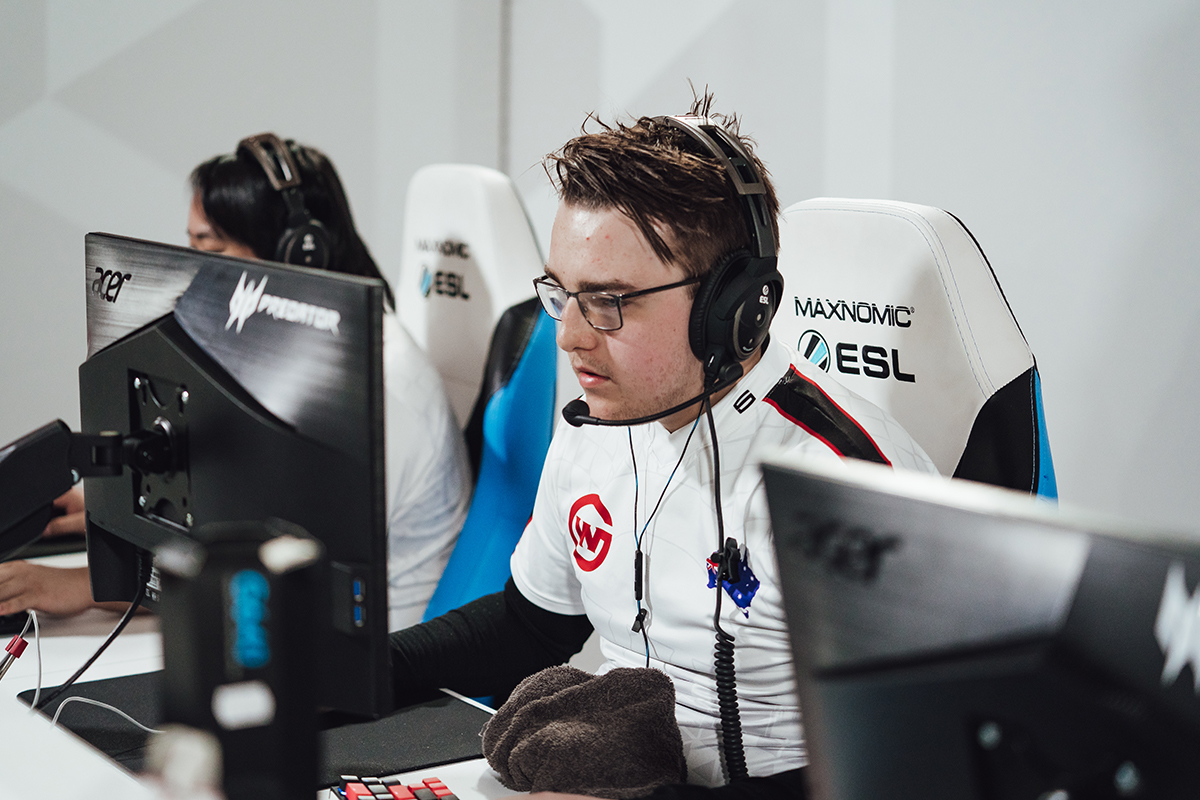 After having to play with coach Vinnie "syliX" Tam in Stage 1 before bringing in Joseph "Milostka" Kaleske for Stage 2, Wildcard spent the majority of 2021 trying to find their feet with new roles.
Patrick "Pat" Wines shifted into that coveted IGL slot, using previous experience on teams like Rhythm. Vincere was shuffled around from Entry to Support to more of a Flex position. However, all the changes came with its own new set of problems.
"It's been a learning experience since trying to work around Pat and the way he IGLs because he doesn't call the same as Diesel did," Vincere said.
"Everyone else has had more of an input into the roles, offering up ideas and sifting through the right ones. Sometimes it's to our detriment, sometimes we've been a bit confused with the end of rounds where it gets a bit cluttered. One thing Diesel brought to the team was a very stern deciding voice that would direct the end of a round.
"We struggled to adapt on the fly ⁠— which is something we used to be good at ⁠— and if we worked that stuff out earlier we would have found more success. It's taken some time but we're slowly getting there."
There were outside whispers and rumors the demoralized Wildcard would collapse in a complete and total implosion following their downfall. Internally though, Vincere never thought about giving up.
"Throwing in the towel was never an option. At the end of the day, it is a game and it's something I'm very passionate about. We love competing and losing has never been an option. It's become the norm, sure ⁠— we really wanted to keep up the reputation we had built and it was disappointing as the season went on," he said.
"You sometimes think about changing the way you play as a team, and so you change it up and it looks like us just giving up, but to be honest it's just us coming up with new solutions to the problems we face."
While the team felt like they were getting places in Stage 3, the results didn't necessarily reflect that effort. There wasn't really a time to truly lock things in and iron out the kinks. But with a seven-week break heading into OCN Relegations, Wildcard have finally had some time to mentally reset and nail down their new approach.
"One of our biggest issues was being able to sift through issues in rounds and having that deciding voice, so we've been working on refining the roles on the team and building a hierarchy of shotcalling," Vincere explained.
"The six-week break has been good in terms of a mental reset. You take away the pressure of the upcoming and we can hone in on the weaknesses themselves. We're still practicing every day so we have time to refine those things."
Up against Big Dogz in their first game, Wildcard are confident they can take down the OCL contenders ⁠— who in the weeks leading up to Relegations disbanded before rapidly regathering after getting a spot in the tournament.
However, the true battle will come against FURY and Overt ⁠— the two sides that truly dominated OCL (and in the case of Overt, made a name for themselves in OCN).
Vincere is confident though, at the end of a rough 2021, they can emerge out the other side with renewed vigor ahead of an arduous 2022 where Wildcard have to rebuild their reputation in Oceania and APAC again.
"With Overt and FURY we know what we're facing; they're both teams that have good foundations and play good Siege at times. They also have that unpredictability factor with good fraggers, so I don't think those matches will come down to outplaying each other, it'll come down to who stays composed in a BO3."
As to who he expects to join them in OCN 2022?
"I'm pretty confident Overt are a lot better than FURY. That OCN experience will be huge for them, but in terms of actual gameplay they're a lot more refined. Looking at FURY's games, it looks like they relied a lot on a couple of fraggers that carried them through. They obviously had good ideas and they know what they're doing, but Overt compete at a much higher level."
OCN 2021 Relegations kick off on Saturday, November 27, with Wildcard taking on Big Dogz in their first game. You can catch the action live on the Rainbow Six ANZ Twitch channel.