Week 6 of LCO Split 2 comes to a close this evening. Last night commenced with what were two extremely one-sided matches — as was to be expected — as Pentanet and The Chiefs took down their opponents in swift fashion.
With their loss to the Chiefs, Peace have slipped to sixth place, losing the head to head against a resurgent Kanga who move to fifth.
As play-offs draws ever closer keep an eye an on this fight in particular as both teams will be looking to edge each out for that final play-off position.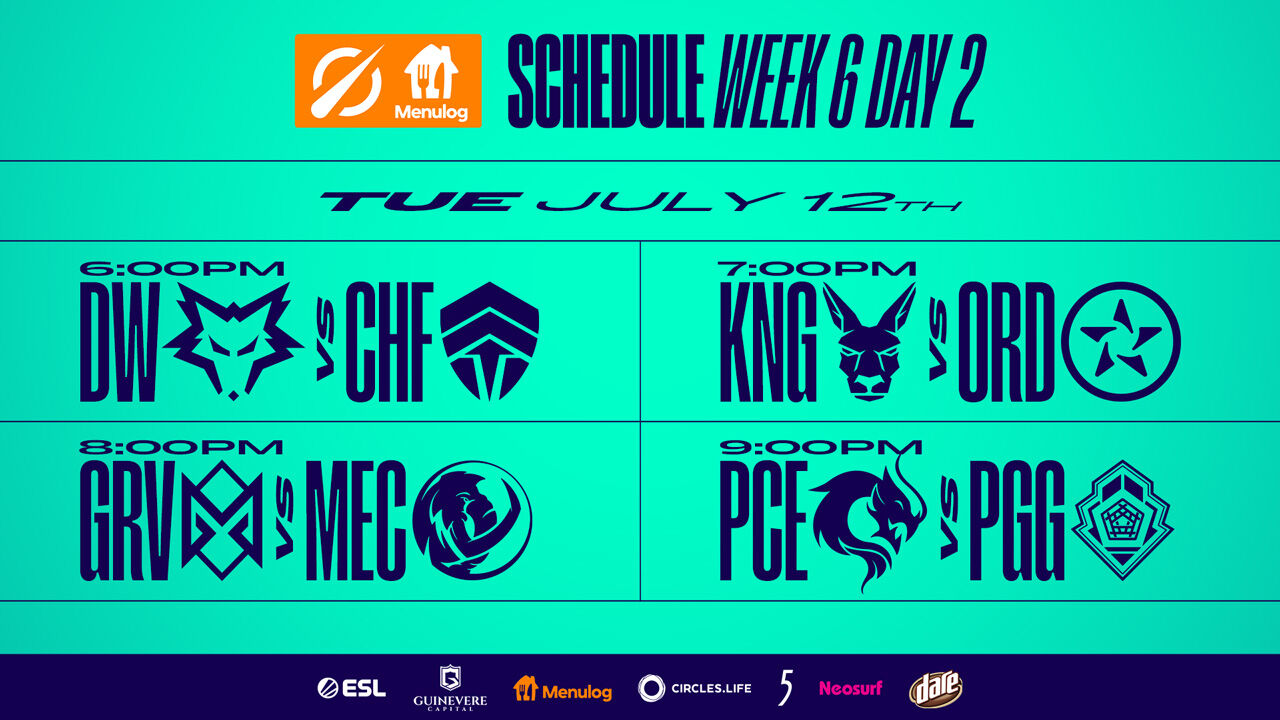 A win for either of these teams against their respective opponents — Order and Pentanet — could prove the difference as the play-offs race tightens with one game now separating second and sixth.
The Dire Wolves will be hard pressed for a victory this evening, and will likely slip from second place as they play The Chiefs, who are on a different level to the rest of the league.
At the bottom of the ladder, having lost to Pentanet, Gravitas now hold the joint record for worst start to an LCO / OPL season, falling to a 0-12 record. They'll be looking to avoid extending it further as they play Mammoth this evening.
Mammoth will need to pick up this victory in my pick of the week if they wish to make a last ditch run for the play-offs as their chances are slipping away.
Matthews' Game of the Week: Gravitas (0-12) v Mammoth (3-9)
While most are looking at that top two matchup between Chiefs and Dire Wolves, Mammoth and Gravitas clash at the bottom of the ladder for yet another round.
Historically this match up has delivered — depending on who you asked — good watching and entertaining League of Legends.
The stakes, however, have elevated for this particular match up. Mammoth needs to pick up a victory this evening, as in my opinion a loss slams the door shut on play-offs chances, as they'll be unlikely to pick up enough victories to close the three-match gap.
Gravitas, as stated before, will be seeking to avoid the WORST start to a season in Oceania since the inception of the OPL in 2015. Coincidentally, the current equal record holder is their opposing organisation in Mammoth, who were at 0-12 in Split 2 of the LCO last year.
As to who I think will win, it is most definitely going to be a Mammoth victory, with their intent to remove themselves from the history books.
Their score line does not necessarily reflect their performance in weeks past. However, for a squad predominately in their rookie season, they have put up respectable performance, and have almost edged out many opponents over the weeks.
This is very much in contrast to Gravitas, who frankly, have been the punching bags for the league, and signs of life have been few and far between.
It is highly probable they will be the first team to go completely winless in a season, with not a single map win in sight.
Playing an extended roster has proven not to be fruitful, and has most probably done far more harm than good for the player development goals touted by the squad. One hopes that this finally changes for the following weeks to come, condensing the roster and not rotating players in and out constantly.
As an extension from the usual prediction, I will further predict the Gravitas roster to house Rhys "Toppy" Topham, Albert "Llenia" Luu, Da Woon "DaJeung" Jeung", Chen Yi "Thomas Shen" Shen and Reuben "Piglet" Salb this evening. One that I am far less certain about.
Matthews' Week 6 Day 2 Predictions
Chiefs def. Dire Wolves
Order def. Kanga
Mammoth def. Gravitas
Pentanet def. Peace
---
The LCO Split 2 resumes tonight at 6pm AEST, with my game of the day Mammoth vs. Gravitas set to kick off at 8pm AEST. Catch up on all the split details in our ultimate coverage hub.
Follow our prediction team @CDMLoL & @ImHarryTaylor on Twitter.