The LCO Split 2 playoffs are finally here. Ten weeks of regular season play saw eight teams enter, but only the best five made it out. These five teams will now spend the next three weeks battling for the title of OCE champions, and prove that they are the region's best — thus earning the honour representing the region at the League of Legends World Championship.
The opening day of play for the playoffs will kick off with the first upper bracket game of the bracket, as second seed Order will clash with third seed Pentanet.
This is a high-stakes series — the winner will see themselves retain their second chance in the bracket, as well as lock in their ticket to an appearance at DreamHack Melbourne.
At the same time, today's winner also acquires the unenviable task of a head-to-head with juggernaut Chiefs, who are looking to sweep their way to a perfect split and a spot at Worlds.
For the losers, they will see themselves slide down to the lower bracket, having to face either Kanga or the Dire Wolves to qualify for DreamHack and keep their Worlds hopes alive.
Without further ado, let's get into this.
ORD v PGG — The Panel Picks: Split Decision
Taylor: In a rematch of Split 1's lower bracket final, Order and Pentanet will meet to open up the bracket stage.
These two teams have been on a great run of form recently, with Order coming in with four straight wins, whilst Pentanet has secured themselves the victory in six from their last seven, including the last three.
Both of these teams made deep runs last playoffs. Pentanet saw themselves finish in third place, falling to the Order in the lower bracket final after their five-game barnburner the week before against The Chiefs.
Order, however, went all the way in Split 1 after starting in the lower bracket, dispatching of the Dire Wolves, Peace and Pentanet without a single match loss, before taking down The Chiefs 3-2 in the split final.
Their secret? They were a well-oiled machine come playoffs, and held consistently throughout the post-season.
All five players on their team, whilst all not the top of the league positionally, played together in a way that lifted them to become greater than all by split's end.
The squad primarily played around star jungler Shane "Allen" Kevy — undoubtedly the Split 1 playoffs MVP had such an award exited — who led from the front and became the carry, with the rest of the team facilitating.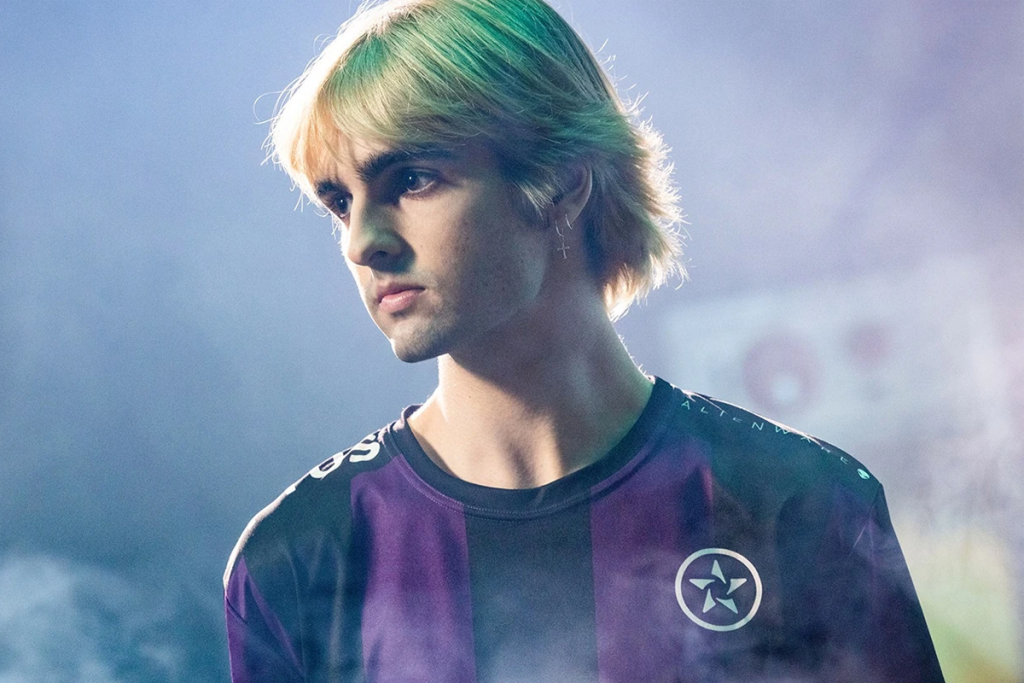 In Split 2, the team has shifted away from the "jungle carry" style and more towards a traditional style where the carry focus can be shifted anywhere on the map.
Whilst there will be games that Minjae "Goodo" Jeong will still make it a jungle focused victory, these are far less common than the Order of old.
Throughout 2022, Pentanet has been fast-paced and momentum-based.
Having some of the best players in the league at an individual level has seen them obtain massive early leads, which they can push further into the midgame that can quickly become insurmountable.
This has been common throughout the split and a common theme in their victories. Generally, a lot of this advantage is gained by one of their high position players, normally bot laner Mark "Praedyth" Lewis or mid laner Hee-min "Yuri" Cha getting ahead early.
Their tendencies to snowball and willingness to push for early leads has also been their downfall in games. There have been times when their snowball method has missed the mark, seeing them invest a heap of resources into a failed venture, or they have over-committed in the midgame and lost their advantage.
Throughout the regular season, Pentanet has lead the head-to-head in games played between these two teams at 2-1. Coming into this best-of-five, I think we will see a solid, hard-fought series that goes the distance.
These teams should see competitive individual matchups in each lane and the jungle, as well as in multi-player situations and around objectives.
I believe these teams will push each other to play to their win conditions, whilst also attempting to mitigate their opponent's win conditions.
Personally, I have this series going to Pentanet — but only just.
I believe all five will be needed in this series and will come down to execution and draft prowess, which I see Pentanet being just a touch better at.
Harry Taylor's Prediction: Pentanet Win 3-2
Callum Matthews' Prediction: Order Win 3-2
---
Order. Pentanet.
The LCO Split 2 Playoffs begin at 6pm AEST — catch up on all the split details in our ultimate coverage hub.
Follow our prediction team @ImHarryTaylor & @CDMLoL on Twitter.