45 days to go until DreamHack Melbourne — not that we're counting or anything. Six weeks out from the festival, DreamHack announced a revamped bring-your-own-computer (BYOC) LAN experience — now to be held in Rod Laver Arena.
Players will be able to bring their PC's into one of Australia's most hallowed sporting precincts and compete for a huge $35,000 AUD prize pool across four major titles.
VALORANT and Call of Duty: Modern Warfare 2 will see teams compete for $10,000 AUD across the three-day festival, while the solo winner in the Fortnite competition will take home the lion's share of $10,000 AUD.
Also included is Rocket League, with the one-versus-one champion claiming a portion of a $5,000 AUD prize.
Smaller competitions with other prizes will also take place across a broad range of genres and titles as the weekend goes on.
"Approaching this year's DreamHack festival, we've sat down and brainstormed how we can improve on our first iteration," said ESL Australia Head of Product Ben Green.
"Today's announcement is a direct result of that — we're committed to delivering a world-class DreamHack BYOC LAN experience in Melbourne, and turning DreamHack into the go-to destination for any Aussie who wants to compete at an amateur & semi-pro level level, by providing some of the largest LAN prize pools in ANZ for some of the world's most popular competitive video games."
The 2022 iteration of the BYOC LAN was held in Margaret Court Arena, adjacent to the LCO main stage, with tickets for the BYOC area selling out prior to DreamHack's launch.
This year sees the BYOC portion of DreamHack move into the Rod Laver Arena alongside ESL Challenger Melbourne.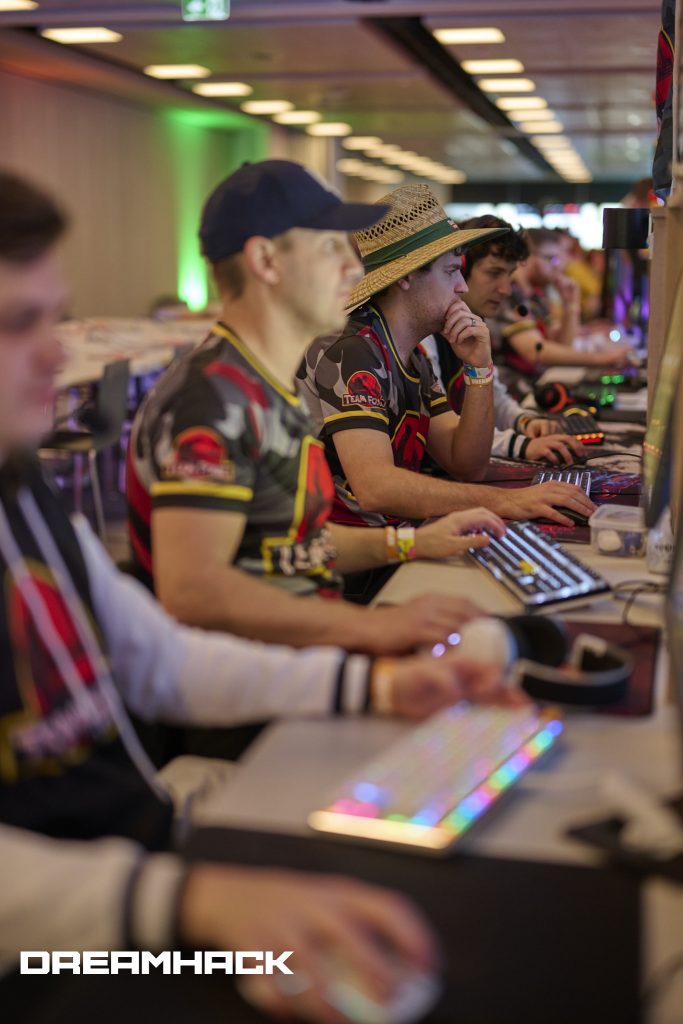 Entrants will need to purchase a three-day BYOC Festival Pass ticket in order to compete, with registration for each esport titles' competition opening on Monday, March 20.
"DreamHack festivals are all about community, no matter where they're hosted across the world," said Liz Mead, BYOC LAN Project Manager at ESL Australia.
After introducing fans with a grass-roots LAN experience at DreamHack Melbourne last year, we're now ready to take the next step and level up our LAN, bringing it to a level comparable to other DreamHack festivals around the world."
Also announced was the DreamHack Melbourne Cosplay Competition — the first for the Melbourne iteration of DH — with a huge $16,000 AUD cash prize.
The competition will include the cosplay showcase, where creators can show off their hard work, as well as the cosplay lounge and panel to better teach and learn about the world of cosplay.
More information about the cosplay competition and the BYOC LAN — including creator/player registration — can be found via DreamHack Melbourne's official page.
Tickets for the BYOC LAN, the DreamHack festival and the one-day LCO League of Legends Showcase are available here.