The first matches of Super Week commenced last night finishing in quick fashion as Dire Wolves and Mammoth dispatched of Kanga and Ground Zero respectively.
Albeit against Kanga, Dire Wolves continue to play themselves into form after the recent addition of "Shaka" to the squad. Their match-up on Wednesday against the Chiefs will be a game to look out for as the integration process of the new member continues.
The second series of the evening featuring Mammoth and Ground Zero was unfortunately marred by game delays seeing only the single match played between the teams.
This evening is likely to continue the trend of quicker matches as Team Bliss takes on Vertex. However, serves as an appetiser for the next series as Pentanet look to buck the trend and secure a 2-0 against the Chiefs.
Callum's Pick of the Week Pentanet vs Chiefs
In the first of the bangers being served up tonight, Pentanet take on Chiefs looking to finally secure a 2-0 victory after three consecutive 1-1 scorelines, against Mammoth, Ground Zero and Dire Wolves respectively.
The strength of schedule tends to suggest that 1-1 score lines is largely respectable, with an outlier against Ground Zero potentially being punishing as we reach the middle of the regular season.
The progression of Pentanet has been interesting to track, as the team has begun to lean away from the carries in the top lane–the staples of Ryan "Chippys" Short across his career–and moving towards tanks, in spite of the former aligning with the current landscape.
With this comes extra emphasis on the performance of Violet, who will be critical in any victory that Pentanet may pick up.
However, running into an in-form Chiefs is no easy task, defeating each of their opponents this split in one sided fashion as no game ticked over the 27 minute mark.
Pentanet will be required to pick up the pace after a slow over the recent weeks, however, still possess the explosive edge that we saw over much of the last split.
Pentanet will have their work cut out for them if they are to pick up any victories this evening, however I believe it is most likely that they will be out of reach with the Chiefs claiming yet another 2-0.
Week 4 Day 2 Predictions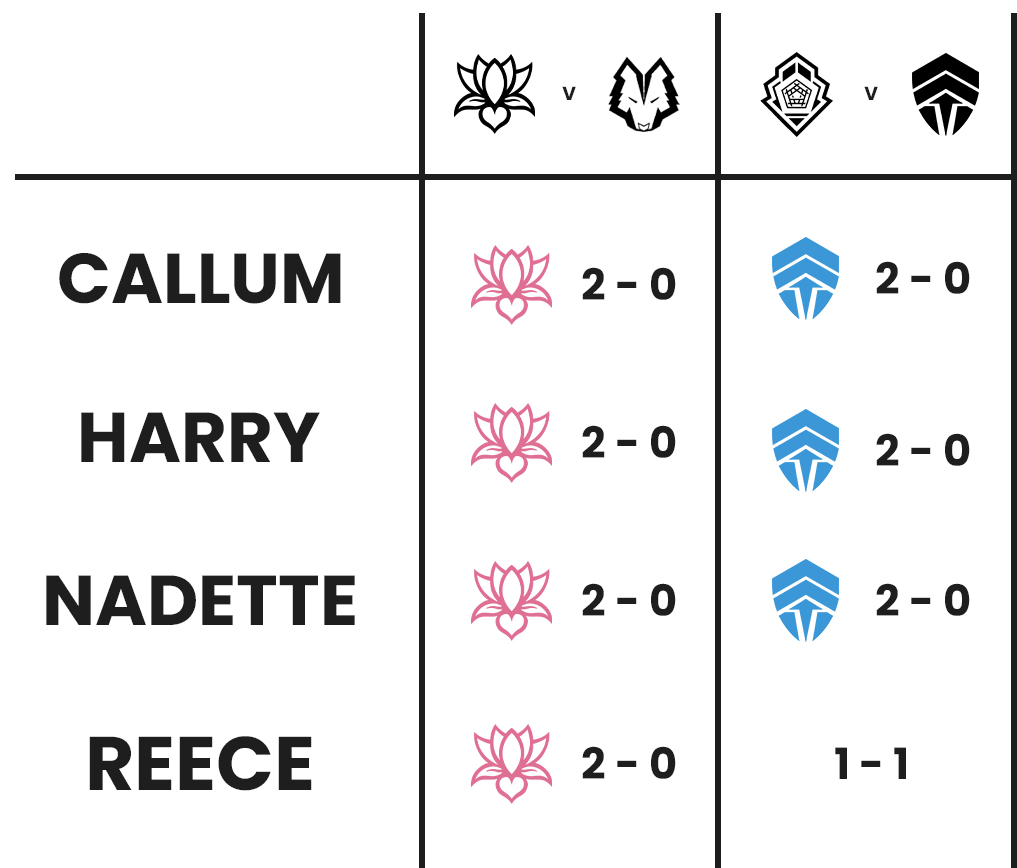 ---
With Super Week underway, we still have another two nights filled with action-packed goodness. Check out the schedule, rosters and more on our ultimate coverage hub.
Follow our prediction team @CDMLoL, @ImHarryTaylor and @NadetteOCE on Twitter.