It's another case of deja vu as the LCO Split 2 playoffs commenced last night, with dominant performances from the Split 1 finalists Chiefs and Bliss setting up yet another meeting in the upper bracket.
Following their respective losses Mammoth and Dire Wolves have no time to rest, immediately continuing in the lower bracket this evening. Loss is no longer an option for these teams and they must win the next four series if they are to claim the title.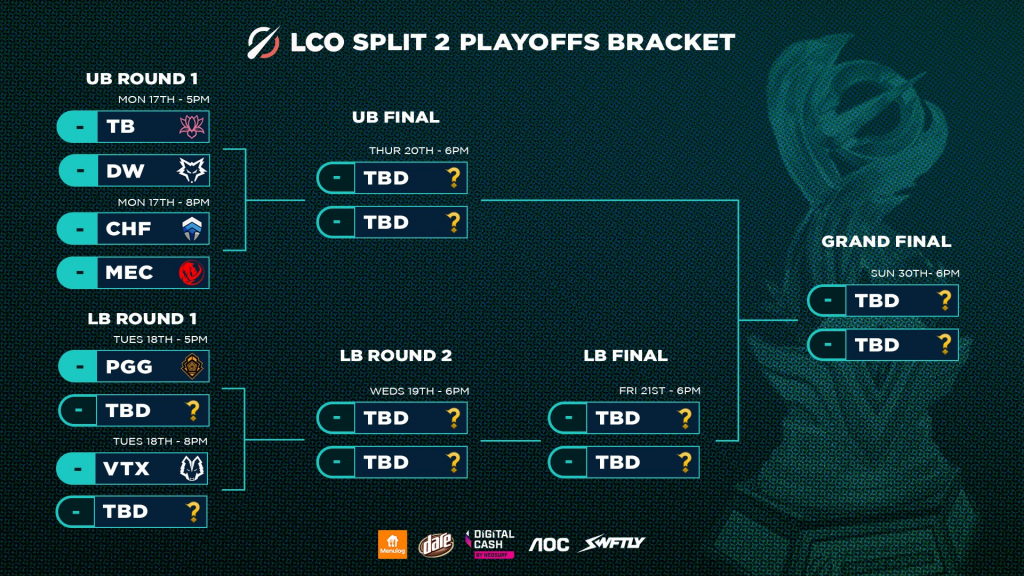 In their first game of the climb, Mammoth takes on the formidable Pentanet, in what on paper will be the closest of the two series this evening. A single-map win proved to be the difference between the teams in the standings during the regular season.
Meanwhile, in our second game, the Dire Wolves take on Vertex, in what should be a one-sided affair, as while the Cubs rounded out the top six, a clear distinction is set between them and the other teams in the playoffs.
Callum's Game of the Week — Mammoth v Pentanet
Mammoth and Pentanet face off in the first elimination match of the playoffs in what will be a closely-fought affair. The last time these teams fought it out was day two of the split, which saw the points split between the teams. This was six weeks ago, with Mammoth working their way through a new era and roster.
Fast forward to this evening, and Mammoth—while falling 2-0 last night to the Chiefs—have still demonstrated the ability to fight it out with the best the league has to offer picking up ties against one of Bliss and The Chiefs.
Expect to see both teams place an emphasis on gaining bottom lane advantages, as the former protege Chayon faces Violet and Apii. The AD carries are the focal points in victories for either, with the other members often being the supportive cast to highlight their abilities.
In placing emphasis on the bottom lane, the mid-jungle 2v2 will likely prove to be the crucial factor, opening up the ability to move gains to the bottom side. I believe it is likely that Mammoth will fall behind in this regard, with an increased probability of scaling elements in the jungle position opening up 'UltraViolet' to bring the game home.
Due to this, it is my belief that the more explosive of the teams in the early game Pentanet will walk away with a narrow victory this evening. However, if the early games are even, anyone could win, with a slight lean towards Mammoth. The draft will be key.
LCO Split 2 Playoffs Day 2 — Predictions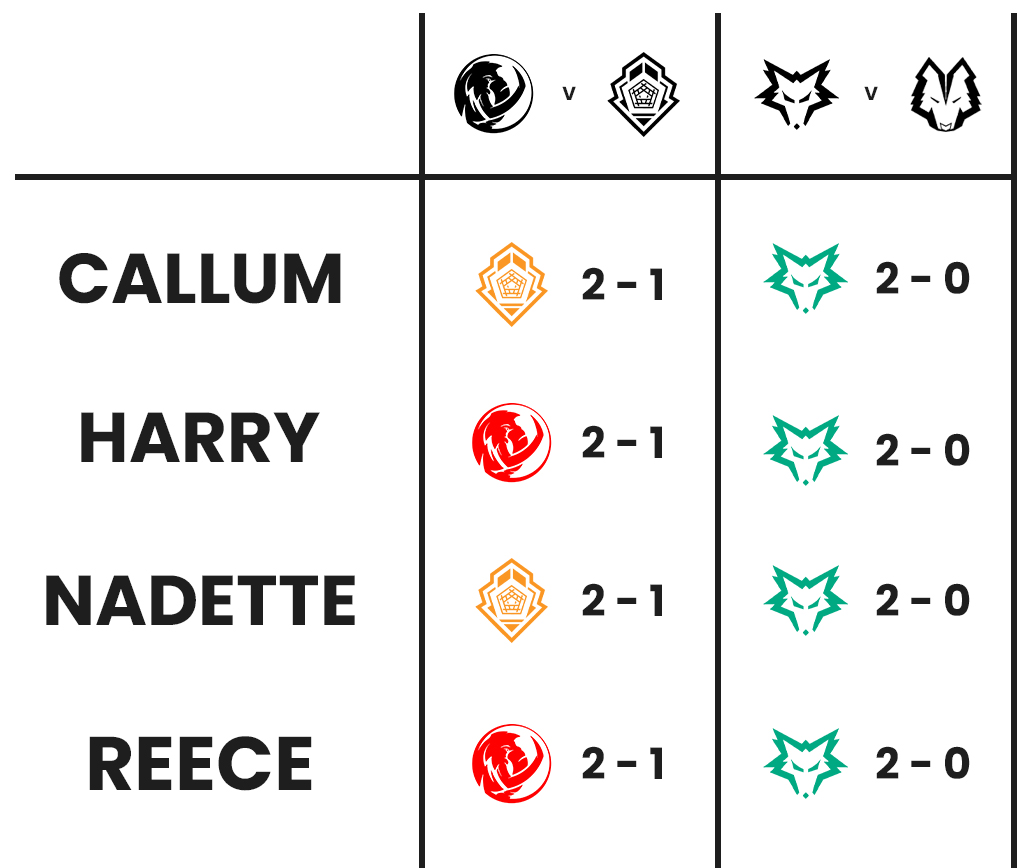 ---
The LCO Split 2 playoffs continue this evening, with Mammoth and Pentanet kicking off day two's matches at 5pm AEST. Check out the schedule, rosters, and more on our ultimate coverage hub.
Follow our prediction team @CDMLoL, @ImHarryTaylor, and @NadetteOCE on Twitter.