Jin "Mystic" Seong-jun has only been to the League of Legends World Championship once before, when the Riot Games end-of-year carnival was hosted in China in 2017. As the end of the road rises up to greet him, however, he wants to go back.
The 25-year-old bot laner is under no illusions. He spent five years in China plying his trade with Team WE. During that time, he did claim the LPL crown ⁠— in fact, he denied Uzi a title all the way back in 2017 with a 3–0 ⁠— but he never had major Worlds success.
Like many in the eastern League of Legends scene, however, Mystic has always had his eyes on the international prizes. His return to Korea did see his trophy cabinet swell again, as he and Afreeca claimed the 2019 KeSPA Cup. But, of course, it's not Worlds.
Mystic has been around the block a fair few times. He first burst onto the LCK scene all the way back in 2014, as a rookie bot laner on Jin Air Stealths. He's played 54 games in Korea. He notched up another 371 for WE too. But now, he's looking to leave a legacy.
"I'm quite old now… it's almost the end," the veteran Korean star said after his team managed to clinch the perfect start in LCK 2020 Summer with a 2–0 sweep over Sandbox Gaming.
Would an LCK title sate Mystic's desire to be remembered on the international stage? Most likely, more western fans are tuning into Champions Korea every year. But there's one thing that would crown his career more than anything else.
"I want to get my skin for a League of Legends champion [by winning Worlds]," he said of his long-term season goals. "Our team goal is Worlds, and so it's important to have a good start. I'm very satisfied we were able to win 2–0 from the start."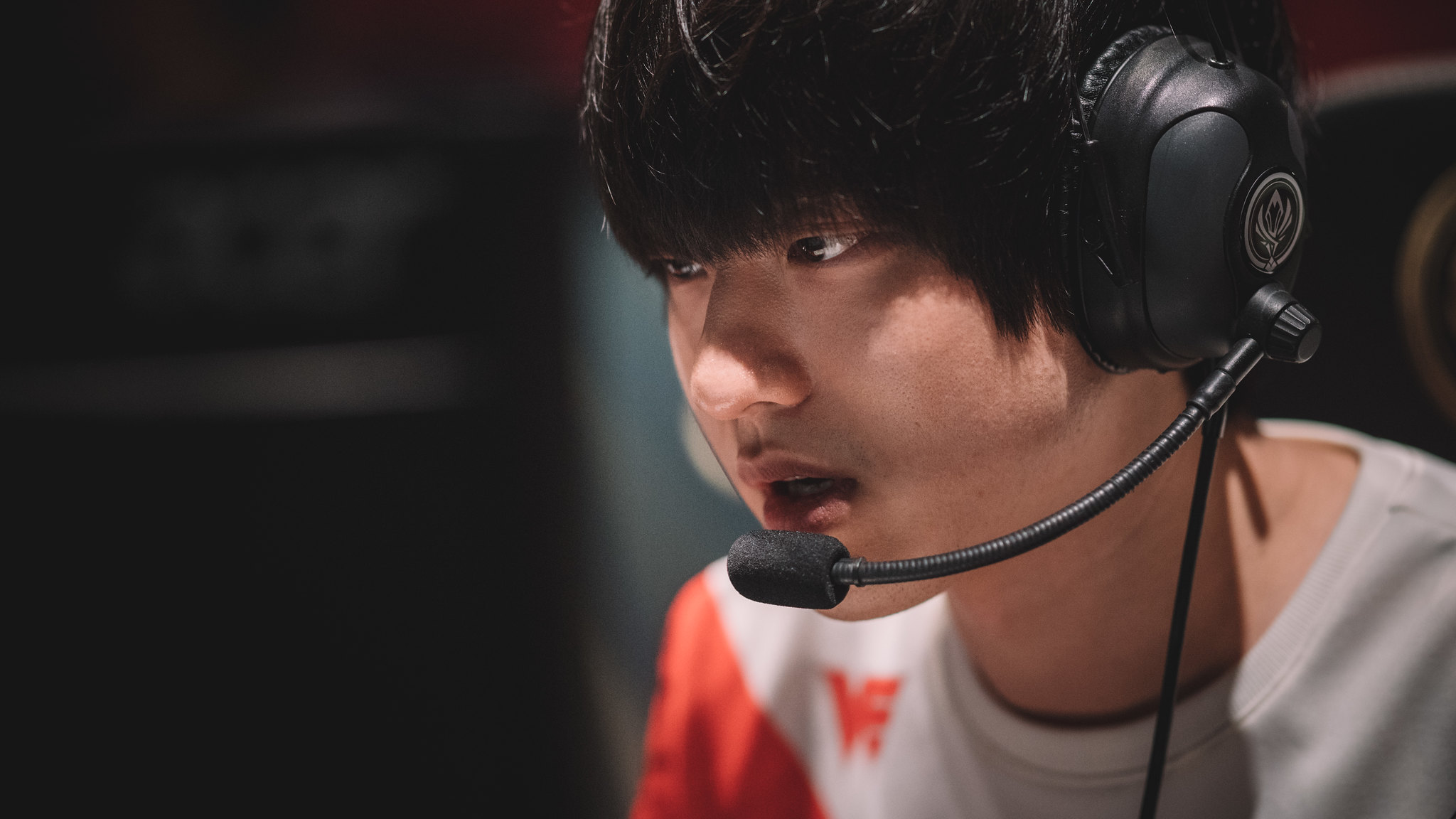 There is a nagging doubt in his mind though. Last split, his first back in Korea since 2014, saw Afreeca tumble to sixth place. They were locked out of the LCK playoffs with a 7–11 record, and damned to an extended offseason.
This time around, Mystic knows they have to take it one step at a time: "If I look back at last season, I think it would be realistic to aim to just reach the playoffs."
Or, Jin Seong-jun could just close his eyes and see where what may possibly be his last run in professional League of Legends takes him. It seemed to work out pretty well for him in the deciding fight against Sandbox: he claimed his third career pentakill.
"I just did it, I pressed all the keys and then I got four kills. Then I just asked Kiin on Aatrox to give me the last kill," Mystic laughed.
"Actually… I shouldn't have let Jarvan IV be in range. I got trapped in his ultimate and had to use my ultimate and flash. Then I got shuffled by Azir, so it was actually a really dangerous situation. I was in a really nice position at the same time though."
So, a little luck was needed, Mystic admits. Add in some raw power, like his choice to build Death's Dance ⁠— "that item is so overpowered," he said — and it's a winning formula.
Now he just needs to translate that to his potential journey to Worlds, before the ticking clock chimes midnight on his already very well storied League of Legends career.