Dire Wolves reversed their Week 1 result ⁠— a brutal 0–2 that threatened to knock the quest for a Split 2 title off course ⁠— with an undefeated round last weekend. All it took, Ha "Vital" In-seong told Snowball, was binning the "loser" Yuumi pick.
In the opening round of the Pro League, the Dire Wolves faced off against grand final rivals Legacy Esports, and perennial regional finalists Avant Gaming. The team was expecting at least a 1–1 round. They were knocked off the Rift in both games.
The problem? According to Vital, it was the fact the team was picking controversial support champion Yuumi. The Magical Cat may have been a top-tier pick in solo queue, but In-seong wasn't impressed with the way Yuumi basically decided which lane would lose early.
"Week 1 we used Yuumi, then we lost. Playing Yuumi makes the laning phase really hard, so in Week 2 we went away from that pick as much as we could so that we could focus on lane more," Vital said. "We drafted stronger 2v2 lanes. An easy lane makes an easy game."
The adaptation paid off for the Wolfpack. After posting just a single kill and being sent to the fountain five times in the first week, the Dire Wolves' Korean star was unleashed.
The Split 1 runners-up, guided by Park "Mir" Mi-reu, downed Mammoth by 14.1k gold. A day later, Vital picked up his second Aphelios lock of the season and rolled through Pentanet.GG with a 8/0/2 scoreline. He dished out 20.1k damage in 27 minutes.
"After Week 1, I spoke to the team and I said 'no more Yuumi, please.' Thankfully, they were happy to listen. If we get harder matchup, it makes bot lane life's really hard. I wasn't a big issue, but I knew it would mean we would win," Vital said.
Our two Koreans 🇰🇷 @DireWolvesMir and @DireWolvesVital had an amazing showing in our win against @PentanetGG last night!#wolfpack 🐺 || #IAMOPL || #DWWIN pic.twitter.com/hNIC9QyvKO

— LG Dire Wolves (@DireWolves) June 14, 2020
Ryan "Chippys" Short agreed with his bot laner's assessment. He admitted the team had just "misread the meta," but were quick to change things. "We decided to get back to that early game strength that allowed us to snowball last season," he added.
The Wolfpack's week-to-week reversal pushed them right into the middle of the OPL pack, within touching distance of the top two. The squad would have, of course, rathered a clean 4–0 to their campaign, but making sure their 0–2 start didn't hurt them was key.
"We're doing the right thing to win," Vital said. "Week 2 has made sure we're on the right path, every day we're doing right. Every day is a learning experience, getting the pick-ban right, and our strategy. We're on our way back to the top."
In almost perfect timing, the Dire Wolves are presented with a challenge that can prove if the team really is "back on track" ⁠— long-term rivals the Chiefs lie in wait in Week 3. The two OPL titans are set to face-off in the prime-time spot on Saturday evening.
The Chiefs, who were usurped from the Oceanic throne all the way back in 2017 by the Dire Wolves, bounced out to a second-place start in their own Pro League campaign with three victories and a loss. If the Wolfpack wants to mix it at the top, they have to beat them.
"For the team, we want to lock in a clear second-place spot, we think we're only really behind Legacy at the moment," Chippys said. "If we can dominate the Chiefs this weekend then we can show that. Last split it was 'the top three.' This time we want it to be just two, or even just us at the top if we can take down Legacy."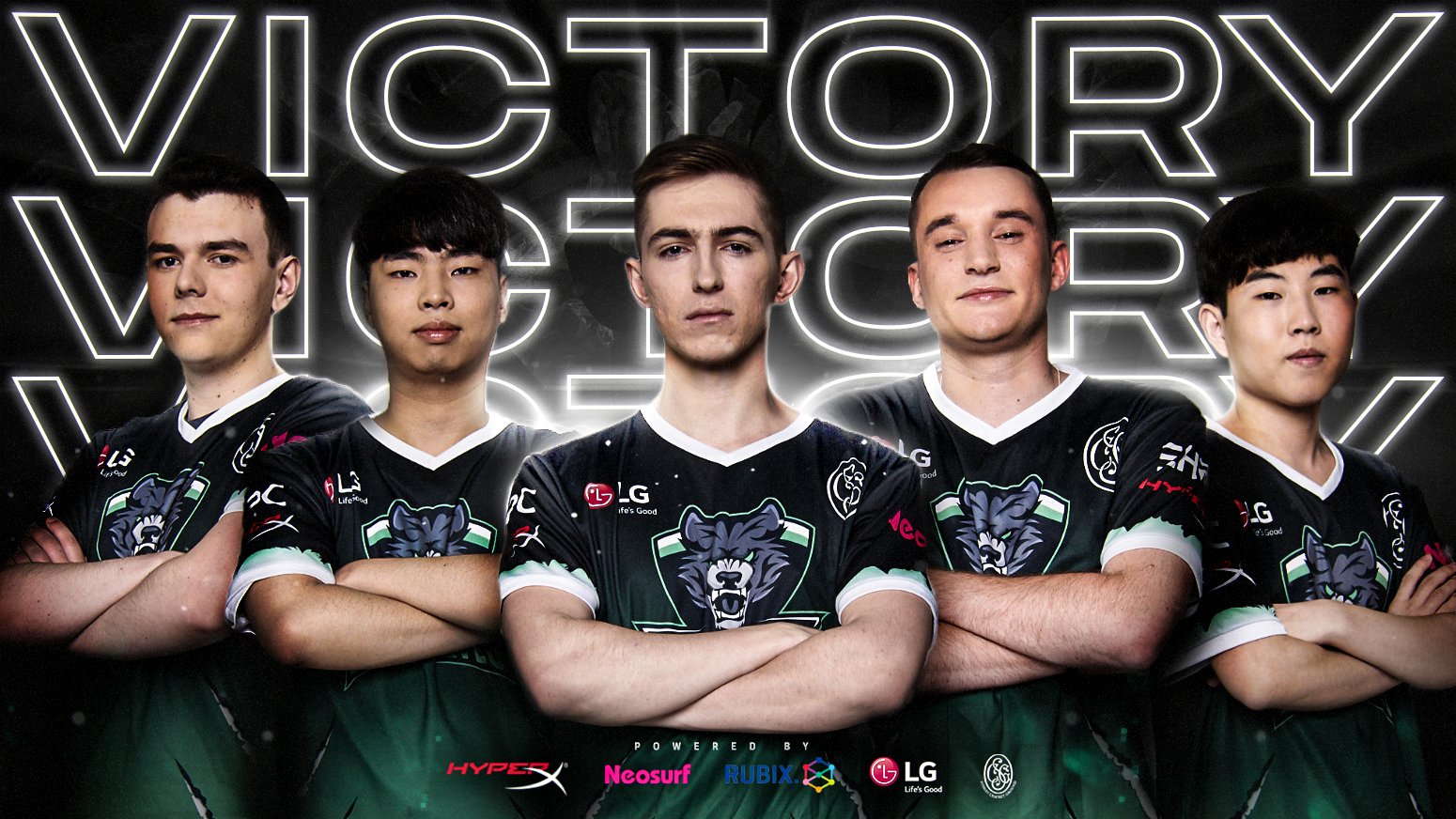 For Chippys, the match presents another interesting challenge too: OPL analysts have billed Romeo "Thien" Tran as the next big thing. Short knows he's facing a tough battle, though it may not exactly be the hype one-vs-one duel pundits have sold it as.
"Versing that guy, it's not like playing against him in solo queue. In competitive and scrims he either calls his jungler top a lot, or his jungler, like the whole game, it's more a gank survival mini-game… it's not a one-v-one," the Dire Wolves solo laner laughed.
On that note, Chippys had a parting message for Thien heading into what could be the early battle for second place: "Come on man… just one-v-one me bro!"