Mitchell "Destiny" Shaw is playing for all the aspiring Oceanic pros back home in Australia and New Zealand every time he loads onto the Rift on the LCS stage.
At least, that's how the Aussie star says it feels sometimes.
As one of the frontrunners to leave the now-defunct OPL and jetset overseas ⁠— first to Europe, and now America ⁠— he understands eyes are on him, at home and abroad, to prove Oceania has a place on the League of Legends world stage.
His first year wasn't the greatest either. A rich Origen outfit stacked to the brim with European stars like Barney "Alphari" Morris and Elias "Upset" Lipp, as well as Shaw, found strong results in Spring, but a shock benching for the Aussie set in motion a tenth-place finish for what many now see as a leading basket case in the LEC.
Despite that, Destiny has found himself on a strong Immortals roster. His voice in the support role is a key part of the lineup, alongside former Origen ally Andrei "Xerxe" Dragomir and another Oceanic superstar, Kiwi bot laner Quin "Raes" Korebrits.
And now he's setting about proving OCE has a spot at the top.
"I would say I definitely feel a responsibility… that I have to prove I'm capable of being a top player here… to pave the way," Destiny said on the LCS broadcast after Immortals clinched their fourth win on Monday morning.
"I felt very stagnated playing in Oceania, I think it's very hard there to go from winning domestically to challenging internationally. The gap is just so huge. Playing here [in the LCS system] makes it a lot easier for me, and players to improve.
"The Oceania takeover is slowly happening. We're getting developed!"
Destiny ⁠— and the rest of the Immortals roster ⁠— have already begun defying expectations hung around their necks in the early LCS preseason too.
In fact, the team has risen to a 4–5 record. The win/loss run leaves them in seventh place, but they lie in wait just a single positive result away from heavyweights like Team Liquid and Evil Geniuses. The Immortals are already looking like "playoff dark horses."
"Coming into playoffs, we obviously have to lock that in first, but we're looking good. We've got a lot of fire, we've got a lot of fuel," the Australian support continued.
"We're doing better than expected, than what most people saw of us coming in from the offseason. We have a lot of things to improve on too, but I think that's a good thing to say when you have a lot of rookies, right?
"The team is getting better, week on week we're improving. We've had good games against the top teams, and bad games as well. I'm interested to see how we progress."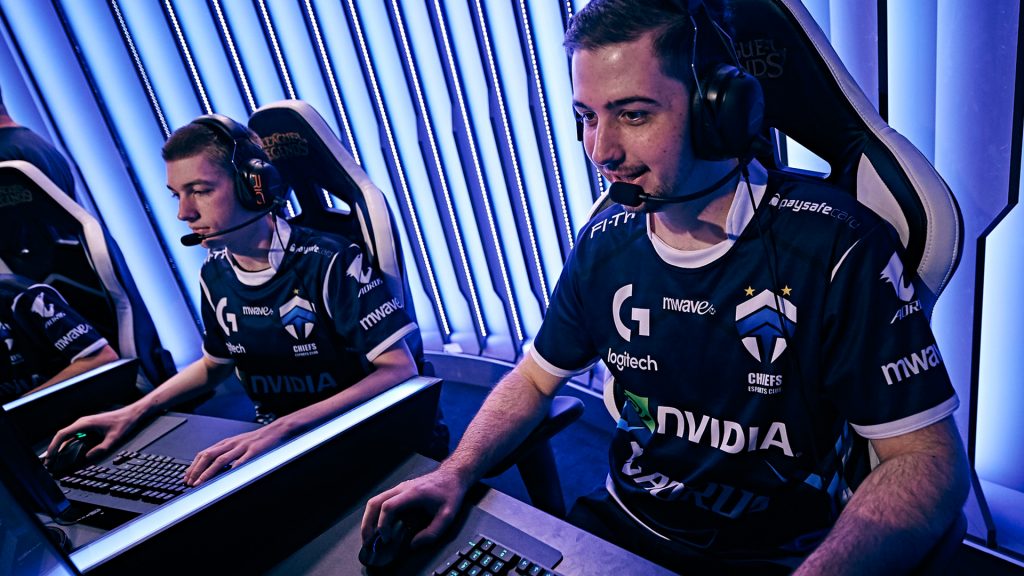 And finally, Shaw touches on the bot lane every Oceanic fan has been keeping an eye on since it was first revealed by Snowball Esports back in Nov. 2020: the reunion of the Chiefs duo Raes and Destiny, who last played together in 2018.
"It feels really good to play with Raes again," he said.
"The bots are so much better here… [but] we have shown that we can play the mid game really well.We're one of the smarter duos when it comes to playing the map, and in terms of laning we've had some… hiccups, but I'm convinced we're improving.
"All in all, I'd say I'm just really happy to be here."
Destiny, Raes, and the Immortals continue their hunt for a spot in the LCS playoffs on Saturday afternoon, against this season's surprise package Dignitas (6–3).
The Oceanic domestic league, now called the LCO, returns this week as well. The opening matchday for the new-look league will be on Tuesday at 6pm AEDT. Pentanet and Mammoth are locked in to open proceedings as the tournament gets underway.