Vision Strikers making VCT Iceland seemed like almost a formality heading into Stage 2. However, Nuturn showed that Gods can bleed, taking down the infallible on their path to Reykjavik. Now, they're going to prove Korean Valorant is more than just one squad.
It was the upset no one saw coming, yet the writing was on the wall. Vision Strikers will not be representing Korea at VCT Iceland. Instead, the giant slayers of Nuturn will take their place.
The roster, formerly known as Proparty, has stormed into 2021 with number one in their sights, taking down the seemingly unkillable squad on their warpath to VCT Stage 2 Korea victory.
Their win over Vision Strikers overshadowed what seemed like a formality on Sunday, taking down DWG KIA in the final 3-0 to secure the spot. However, the underdogs definitely didn't make Nuturn's life easy.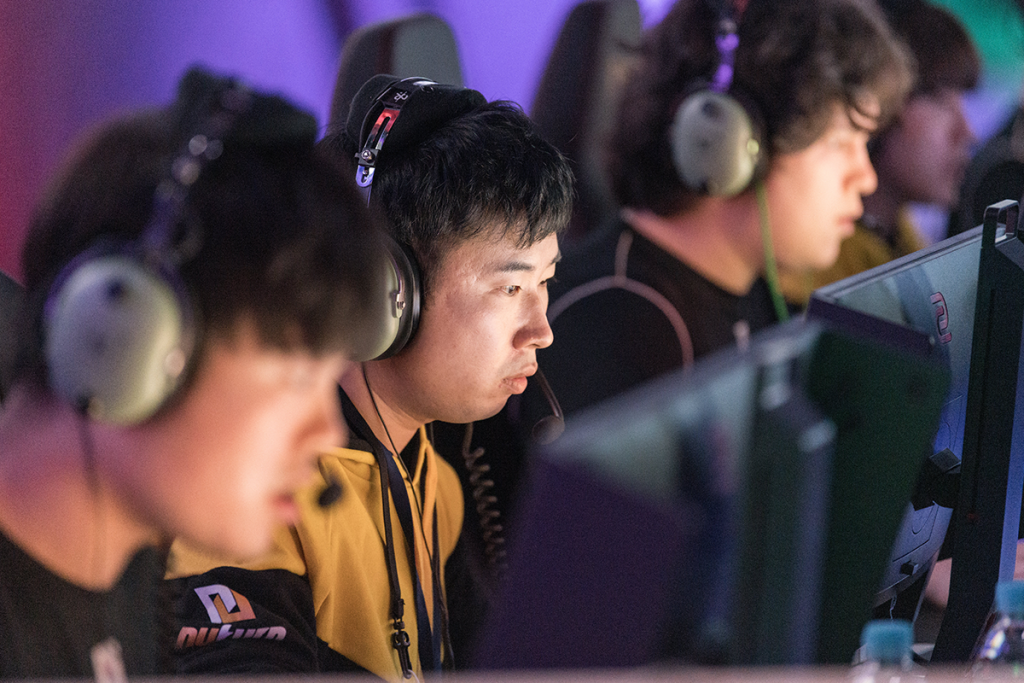 Damwon came out on fire, blistering to early advantages on every map, including a 6-0 start on Nuturn's favored pick of Bind. Kim "t3xture" Na-ra had Park "allow" Sang-wook's number in the Jett matchup, but eventually, the class of Nuturn on defense caught up to Damwon.
That was the story of all three of the maps. Damwon would start decently strong, fall off, and the match would be just out of reach by the end of regulation. If it wasn't for the heroics of MVP Kim "Lakia" Jong-min on Sova and Raze, the scoreline could have very well been 3-0 DWG.
"Yesterday when we beat Vision Strikers and I got MVP was kind of weird, but today my shots were on point, the plays I wanted to show worked out very well. Today I thought 'okay, it's possible for me to get the MVP again,'" he said after the match.
It's a triumphant result for a squad that has lived in Vision Strikers' shadow for so long. After their tense five-map series to round out VCT Stage 1 Masters, it was only a matter of time before they took down their nemesis.
"I'm very happy about [beating DWG], but to be honest, we beat Vision Strikers in the semis. 80% of me was thinking we would have this in the bag, but I'm still happy," IGL Kang "solo" Geun-chul.
The 33-year-old father of the squad held back tears as his proteges praised him for building a squad capable of taking on the world.
"When I first made the team, we did have a few roster changes early on, so it wasn't an easy start for us. However, with the rebuild, we've practiced a lot. Suggest and Allow are the two players that have been with me since the beginning, but they didn't perform well when we were ProParty. I'm happy to see them pop off as we grow," Solo said.
"Lakia, Allow, and even Suggest are all amazing players. Suggest is so confident in anything he plays he doesn't want to play the entry fragger; just give him anything and he pops off."
Even the MVP himself, Lakia, said he wasn't deserving of the title. Solo is the engine room of Nuturn. While his front-facing stats may not be great, behind the scenes, he keeps the squad moving forward.
"Without a doubt, it'd be Solo. Our team was made by Solo, and it ends because of Solo, and he's the guy who is always up until the morning analysing other teams' strategies and our flaws," he said.
Now, Nuturn's eyes shift towards VCT Iceland. They'll meet the likes of Europe's Team Liquid, NA's Sentinels, and Japan's Crazy Raccoon to contend for the title of the first Valorant world champions.
They might have been second fiddle for so long, but now that they're in the spotlight, they're confident nothing can stop them.
"We're going in there to win. If we do bad, we'll still be second," Jung "peri" Bum-ki said.
"We will not disappoint you," Lakia added.
---
The VCT Stage 2 Masters in Reykjavik, Iceland kicks off on May 24.