Lachlan "Sybol" Civil has pulled out his trusty green-and-white pen, and inked Legacy Esports into the LCO Split 2 playoff race ⁠— "anyone can win this split," the star jungler says, including his seventh-placed League of Legends lineup.
Four weeks into Split 2's nine-round split, the LCO is as close as any premier League of Legends competition down under has been in the past half-decade.
Each team has written eight pro matches into their ledgers, but ⁠— apart from unlucky Mammoth, who still sits winless ⁠— just three victories separate the Chiefs Esports Club in first and Legacy Esports several places back in seventh.
Even more interesting, Legacy could have been a win up, on 4–4, if not for a slip at the final hurdle against Gravitas on Wednesday evening. The trees had done everything in their power to chalk up the competitive win, and at one stage even led by a hefty 5.6k gold. In the end though, Gravitas walked away with the victory.
Legacy, however, came away with something even better.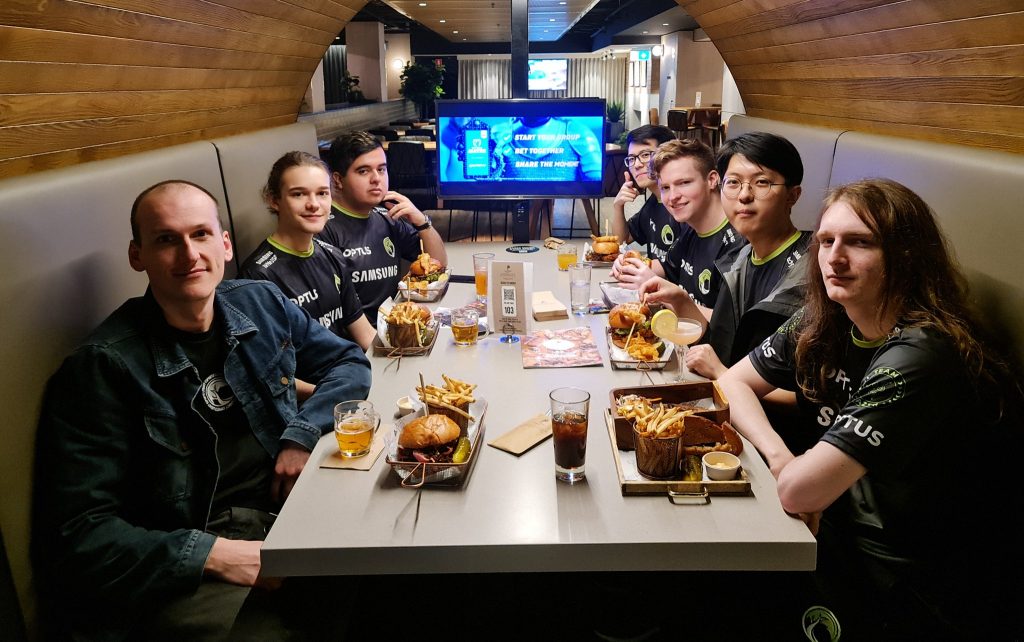 "That game… losing like that is really, really disappointing, I'll admit, but it did give us something to point to for our play style," Sybol told Snowball Esports.
That "something," as it turns out, was just confidence. Legacy Esports had struggled to find their place in the newly-minted LCO in Split 1, and eventually ran aground outside playoffs on 4–10. A similar campaign seemed to await them in Split 2 too, until a turn-around round with Week 3's wins gave them a much-needed shot in the arm.
"We came into this split just looking to grow, play together, and see where we could get on expectations we had from Split 1," Sybol continued. "Then last week we beat the Dire Wolves, then we beat Peace, and we realised what was missing.
"Legacy did a lot of hesitating in Split 1, and in the first few weeks. Then, in Dire Wolves and Peace, we just didn't get a chance to let up, and it just kept working."
The trees trotted the same out against Mammoth. It worked, and they stretched their winning streak to three. Then, as already mentioned, they slipped at the final hurdle against Gravitas, in a game that was "there for the taking."
Sybol said: "That game maybe opened our eyes the most. We had success in Week 3, but then we figured out that if we give teams breathing room ⁠— even just hesitate for a second ⁠— they can sweep the leg.
"That happened against Gravitas, and I think that it would have happened even quicker against better teams too."
The revelation has sparked something in Sybol that he says he can turn into victories for Legacy Esports across the remainder of LCO 2021 Split 2.
"I've come away from the last few games with a burst of motivation. It's like, here's the pathway forwards, you just have to lead them down it. It can go awry, yeah sure, but I really do think if we wash away hesitation we can be really good," he said.
"Confidence breeds confidence. When you're hyped, when people are excited to win, then there's this "holy shit, let's win" mentality, and it translates in-game.
"Expect to see a confident Legacy against the teams next week," the 24-year-old promised. "Expect to see the same against Order on Friday too. That's what I want this team to do now, really push ourselves to our limits, and see just how far we can go when we're in that "hype" state of mind and really, really pushing.
"I want a confident Legacy. That's the key to success."
With Legacy firing on all confidence-powered cylinders, Sybol believes that the boys in green-and-white can truly challenge for Split 2 playoffs, and more.
"I feel that the team can get there [playoffs]. Last split, every game we played showed us how far away from our goal we are. This split, every time we play ⁠— win or lose ⁠— it feels like we have a bit more in the bank that we've learned," he said.
"For mine, this is the closest split I've ever seen.
"Anyone can win this split. I really believe that. Maybe only Chiefs are clear ahead at the moment, but everyone else is together. There's room there for teams that figure themselves out quickest to rise. Finals are definitely on our radar."
Legacy Esports return to Summoner's Rift later tonight as LCO Split 2's first Super Week rolls on; they face Order (5–3) in the matchday's late 9pm AEST time slot.