James "Tally" Shute is back in Oceania, and the two-time OPL champion tells Snowball Esports he's focused on just one thing now that he's Down Under again: taking LCO Split 2 hopefuls Peace all the way to Worlds.
The LCO's second split has been a riveting contest in the opening four weeks. Legacy Esports announced themselves as playoff contenders in Super Week 1, the battle at the top has raged between the Chiefs and Peace, and Order, Gravitas, and defending champs Pentanet.GG all sit on 5–4 records.
Peace, however, may have just drawn a trump card.
At the start of the split, the Edward Luo-backed LCO org put themselves squarely in the title race with its Leo "Babip" Romer signing. The former Legacy jungler returned to Australia hungry for another shot at the League of Legends World Championship.
Now, a month into the second LCO season, Peace has managed to upgrade their roster again; two-time Oceanic international representative James "Tally" Shute has linked up with the team to lift their Worlds 2021 bid up another level. He's experienced, talented, and fresh off a stint in LCS Academy with Golden Guardians.
And there's nothing he wants more than a Worlds return.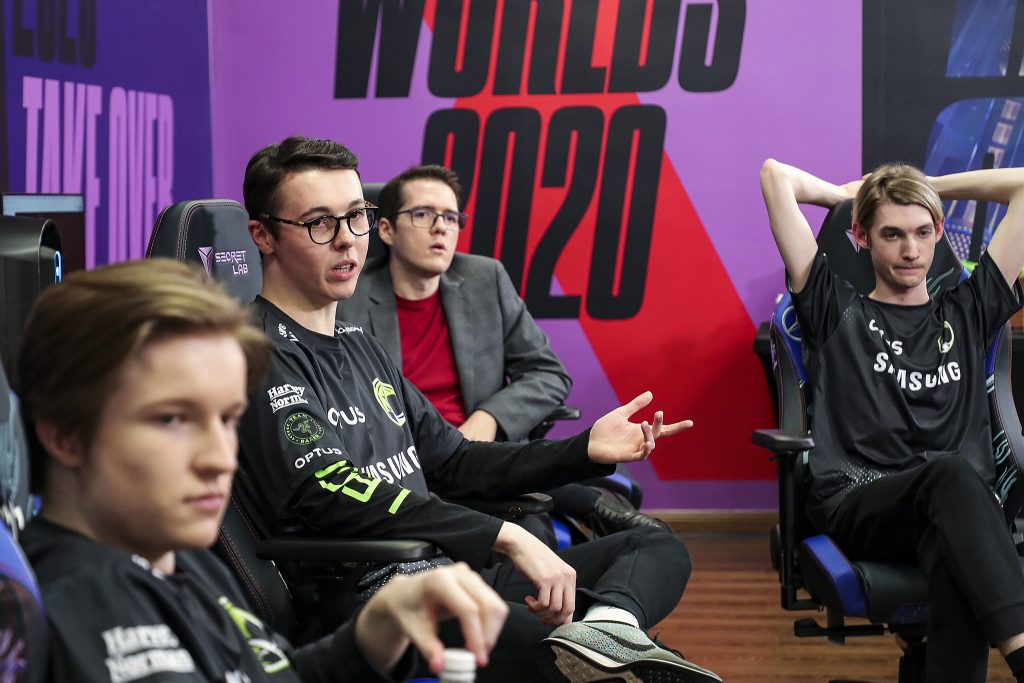 "It's going to be a waste of time, for me, if I don't get that Worlds prize at the end of this split, I think, so I've put myself in the best position possible to make sure it was a very real possibility," the former OPL star said ahead of his 326th Oceanic game.
Tally played 59 games with Golden Guardians Academy across five events during his North American stint, before calling it quits in early May.
For Tally, the "excitement" just wasn't there.
"It really felt like the start of your career again," he told Snowball ahead of his LCO debut. "The skill level was definitely better in Academy [compared to LCO], but it still felt like a tier down… there's not as much excitement around games.
"The level of effort even, was a bit lower. It felt like the whole thing was a bit of a de-motivator, to be honest. Even if you win Academy, your prize is just to play again next split, and that's not really where I'm at in my career at the moment. Just 'existing' was really the goal in Academy, and it wasn't for me.
"I'm excited to be back home in Australia now."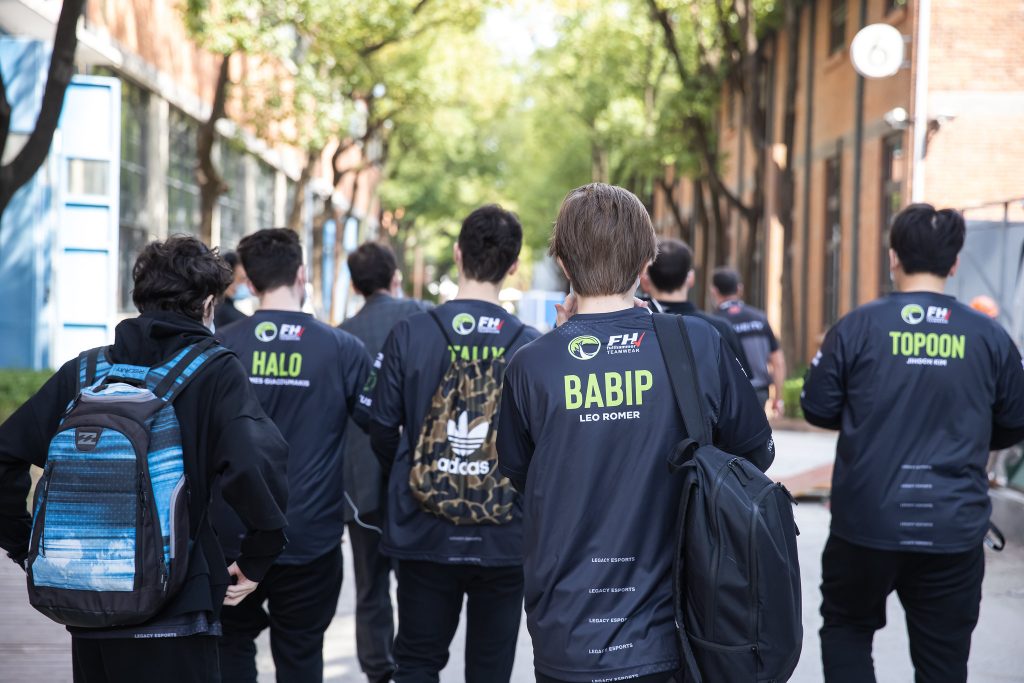 Snowball Esports understands Tally was courted by several LCO teams once he settled on his Australian return, and he took his time tossing up options. In the end, the OPL champion explained honestly, he wanted the "best chance to win."
"There were others, yes," the star top-laner confirmed, "but I wasn't too comfortable in their ability to make Worlds.
"I wasn't motivated to play without Worlds as the end goal because it was the same problem as NA; I didn't want to play a whole split and not win… like I said, that would feel like I'd wasted my time. That's why I'm happy with Peace ⁠— we can win.
"Even without me in the roster, they had a real shot of going to Worlds. Now, with me there too, I think it's a very, very good shot. I'm extremely confident that we will be able to take the rest of this split, comfortably."
The main reason Tally is so confident in Peace's LCO title chances, he continued, was because of the issues he saw with the team. They looked like "the best team there" when he was watching, with one major flaw: their mid-game.
"I'm very, very confident in my ability to lead mid-game, so we will just be able to outplay anyone. Peace had early mistakes, then they fixed that, and now they're just throwing these huge leads they get when they're in the mid-game. So, I think, I'll be able to tidy up these mistakes and make it comfortable sailing from there.
"I've already started catching up with the team, the coaches. When we start playing, we'll hopefully be on the same page 100%, and can start strong straight away."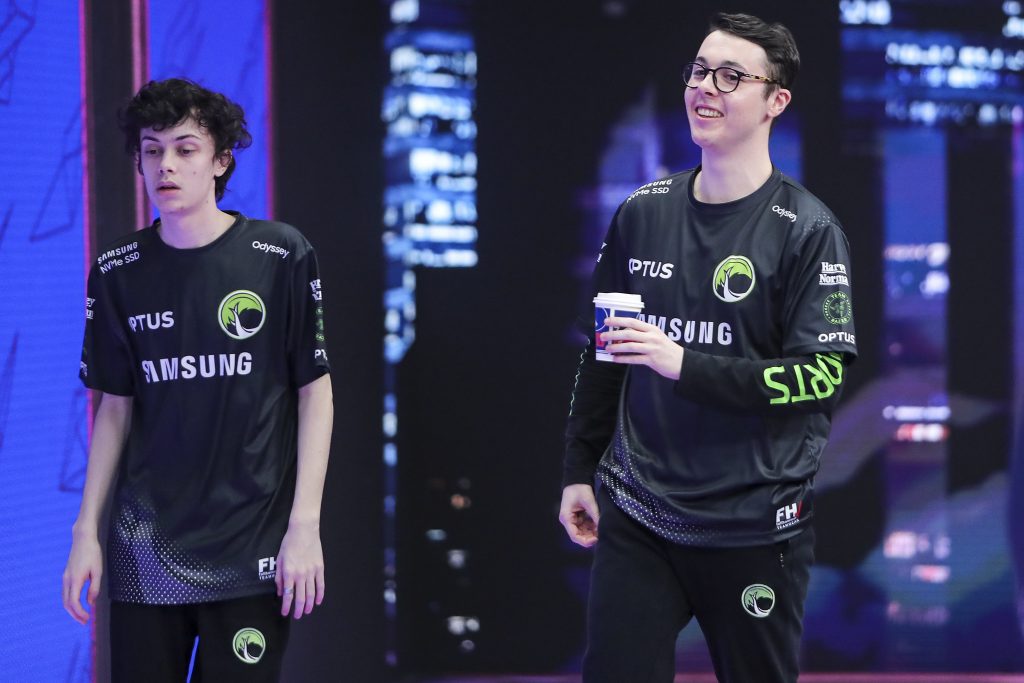 A spot at Worlds is an alluring prize to have at the end of any split, yes, but there was one other thing turning Tally's head when he tossed up where to return in Oceania.
"I'm very happy to play with Leo again," he admitted.
"I think he's a really, really smart player. He just seems to just keep mechanically getting better, like every year he does that, which is surprising. I think his trajectory has just always been up. I've never seen a split where he's worse, or trending down. Even in Academy it was always "watch out for Leo," because he'd carry.
"I'm really happy I get to play with him again," Tally repeated. "He's OCE's best, I believe that, so having him on your team makes Worlds a pretty sure thing. I'm looking forward to playing with him again, this time in top and jungle instead of mid lane."
Tally will make his LCO debut this Tuesday against Dire Wolves. The 23-year-old's Oceanic return will mark his 326th game in the region, and 391st overall appearance.