A year ago, James "Tally" Shute stood in the same spot on the eve of his first Worlds campaign. Now he's back, and everything's changed ⁠— this time, he's in Iceland with Peace, not China with Legacy. This time, he's representing the LCO, not the OPL. And this time, he wants to "go further than ever before."
More recently, as soon as two months ago, Tally wasn't even one hundred percent sure he would get another swing at the League of Legends World Championship.
The 24-year-old actually started the calendar year halfway around the world, playing in a different role for a different team. Shute had been scouted and signed by Golden Guardians, and was back in the top lane in Academy.
In the mid-season break, all that changed in a flash.
Tally exited his Academy squad, a move he told Snowball Esports almost felt like a weight off his shoulders, and reunited with old partner in crime and star Legacy jungler Leo "Babip" Romer. The Aussie stars had returned Down Under to play in the resurrected Oceanic league with Peace, and had one goal: return to the world stage.
Tally jokes about it even now. Babip was cut from the Team SoloMid development squad as the heavyweight North American organisation scrambled to reshuffle a roster that wasn't in big need of a change, and returned home.
For Shute, it was the opportunity he'd been waiting for.
"As bad as it sounds," he laughed when talking to Snowball ahead of their Worlds opener, "I was really happy when I heard Leo had been benched. I knew, straight away, I wanted to go to Worlds with him again and have another shot at achieving glory."
Tally and Babip may be returning together, but the rest of their League of Legends lineup looks a little different to last year. Gone are Topoon, Raes, and Isles ⁠— most are playing in the LCS system now. Instead, it's Vincent "Violet" Wong and Ryan "Aladoric" Richardson in the bot lane, and Kiss "Vizicsacsi" Tamás up north.
But, even as everything changes, everything stays the same.
That similarity is simple; every single one of the twenty-two League of Legends teams descending on Reykjavík, Peace included, have one goal ⁠— to win Worlds.
Not every one of them has the experience of a past Worlds campaign, however. Some do, like undisputed League GOAT Lee "Faker" Sang-hyeok, or G2 Esports-come-Cloud9 hero Luka "Perkz" Perkovic. And our Aussie duo, Tally and Babip.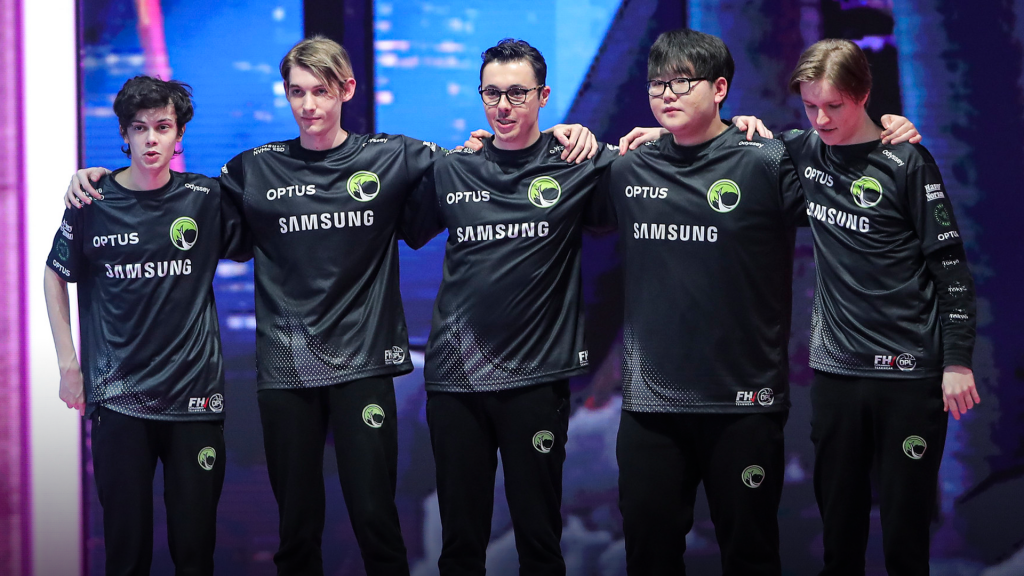 It could change the game, Tally says.
"My preparation has been completely different this year. Last time around I focused on what I was good at, focusing on really getting that up to par. This time around, I've changed that view. It's all about shoring up our weaknesses, making sure we're ready for whatever the Play-In stage and beyond throws at us," he said.
"The Peace that left the LCO at the end of the season, and the Peace everyone will see in Play-Ins this week are very different, and I hope we can show good results."
The biggest shift in ideology, Tally explained to Snowball, came after the LGD Gaming series, where Legacy was bundled out in three just a single series away from groups. When the 24-year-old looked back at Legacy's march through the group stage, he saw one game that stood out ⁠— the squad's Team Liquid loss.
"I don't ever want to be the reason that we lose a game, like I was against Team Liquid. Individually, I cannot be a step behind all my competition again, and as a team I want to be remembered for years to come.
"To do that," he added, "you have to win. You have to get results."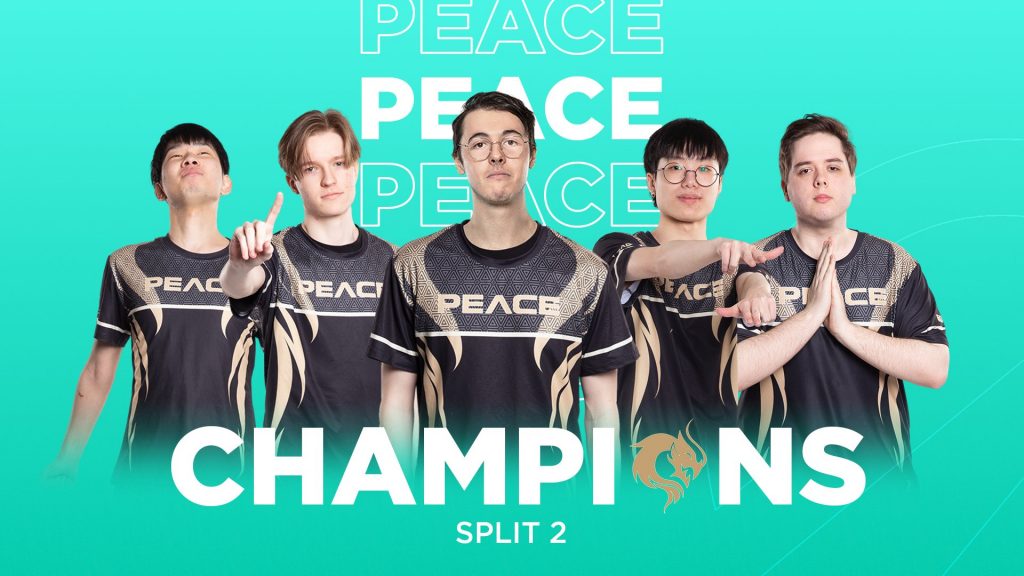 Tonight, Peace begin their Worlds campaign, a first for the org, and second for Tally and Babip. Waiting at midnight (AEDT) is Chinese heavyweights LNG Esports. Tomorrow, Infinity Esports (midnight) and RED Canids (11pm).
When the five Peace stars load onto Summoner's Rift, the eyes of the Oceanic region will be upon them, and Tally knows that full well. He embraces that feeling.
"Before we start playing I want to say thank you to everyone cheering us on from home. The LCO is the OPL, and the OPL is the LCO. The name may have changed, but the community remained, and I know who I'm representing.
"I hope to see everyone in Twitch chat and on Twitter with their game on-point. Our region may be small, but quality over quantity is what my dad always used to say."