A new season offers many things for the 2023 LCO. New beginnings, new stories, and for some, a chance of redemption.
Pentanet.GG has pulled all the strings to build a dominant roster for the season, reviving some of the region's old guard and role swapping other players to create an absolute powerhouse.
Living together in a house based in Perth, the stars aligned with the LCO and PCS merger– something they're not taking for granted. The opportunity to scrim other PCS teams in Asia on relatively low ping, as well as other teams in the LCO, is one they'll be making the most of.
"By scrimming against teams from Vietnam and from the PCS, we are able to practice against the quality of teams that we've never had [access to] before," said Pentanet.GG General Manager and coach Scott "Westonway" Farmer.
But scrims are nothing without the star-studded roster to bring the plan to life.
"The roster could look a bit unusual to some people at a first glance… but one thing we were adamant on was having players with a good mentality and had a reputation for being good teammates as well as having a team that is mechanically strong," Westonway explained.
"In Australia, this can usually be quite difficult due to [the limited number of player options] in each role, and if that player doesn't gel well with the culture you're trying to build, you have to make a choice between that player and a much less skilled player. We overcame this by role swapping [mechanically talented] players."
Working on the team's side-lines as the head coach that took on Pentanet's 2022 roster to the DreamHack finals, Ryan "Chippys" Short will be returning to competitive play.
The veteran top-laner has years of experience under his belt both at home and internationally; from his success with the Dire Wolves back in 2017-'18, through to his most recent stint in NA playing for Maryville University.
Pentanet will serve as a reunion between Chippys and his Dire Wolves jungler of old as Shern "Shernfire" Cherng Tai returns to OCE following his time abroad. After his domestic success, he had a lengthy competitive stint in both NA and EU, and is now bringing his knowledge back to his new home in Perth.
Swapping lanes and changing names, Kim "DONGGY" Dong-geun (formerly Winterer) has signed with the org for another year as their mid-laner. Although his transition down from top may come as a surprise, this isn't a first in his career. He previously fulfilled the role for the Chiefs Academy roster in 2020 — and now, he's running it back for 2023.
A new addition to the team for the AD Carry role is Vincent "Violet" Wong, ambitions in full swing after a sixth place finish with Peace last year. With notable successes in the 2021 LCO along with the LCS Proving Grounds where he placed third, Violet has the experience and talent to be a strong addition to the roster.
Rounding out the team is Yao "Apii" Jian-Jing. Between his time in the Oceanic and Chinese Leagues, he's well-travelled in the Summoner's Rift, with frequent role swaps between mid, top lane, and now, a return to the bot lane.
With support experience in the Chinese Academy League and domestically here in OCE, Apii is the final piece of Pentanet's puzzle.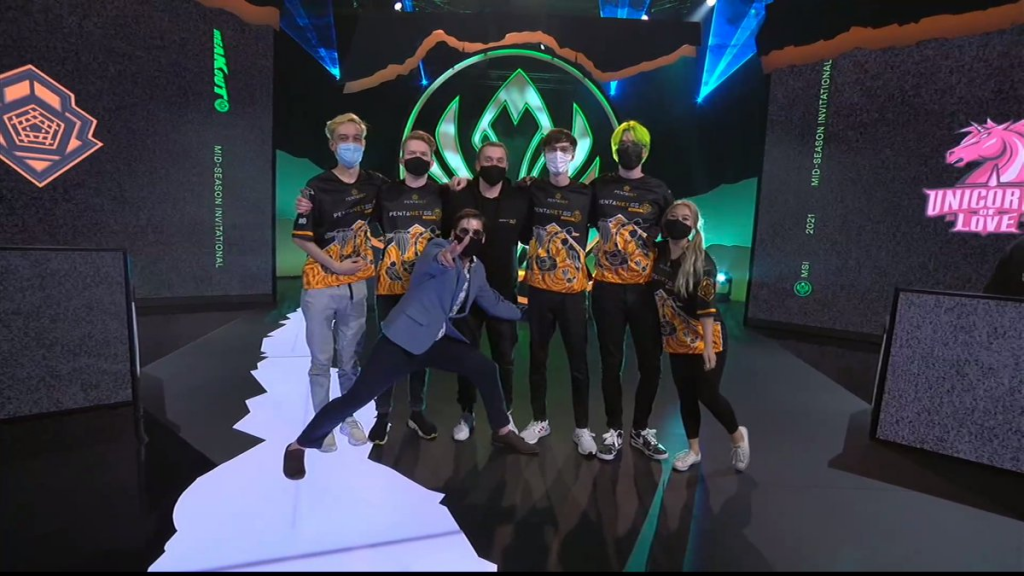 Pentanet is a team that is "historically close" to one another, as demonstrated by the miracle MSI 2021 run, a reputation they're looking to honour in the new split.
Other internal decisions have seen former coach Toby "Udysof" Horne as the team's substitute for the jungle.
With a strong starting roster filled with some of the region's older legends and their plans to conquer the PCS, PGG are getting in shape to reclaim their former glory.
---
The 2023 LCO Split 1 approaches, and over the coming weeks Snowball Esports will introduce each and every time ahead of the season opener. Follow Snowball Esports for the up to date details and predictions as season 2023 begins.