Last year, The Chiefs lifted their LCO Split 2 trophy on the DreamHack stage in front of thousands of screaming fans. Now, they're looking to run it back for 2023.
The players on this team are no strangers to victory, and tonight, they'll play to secure The Chiefs as the first back-to-back LCO championship title in the competition's history.
With a series score of 2-2 following their numerous clashes against Team Bliss in '23, it'll all be decided in tonight's best-of-five series.
"I feel really prepared," Chiefs top laner Brandon "BioPanther" Alexander confidently affirmed to Snowball Esports. "I've been playing and practicing so much. I think the team is in a good position.
"I think we're a little worried about certain picks but I think we're waiting [to see] if they're able to play those champs. We're just going to flip it and if they play [them], we can just adapt through the series but I think overall we're quite prepared for the series.
"Even though there's no MSI or Worlds, at the end of the day, I feel like this is solidifying the best team of OCE. For me, I really want to win this series."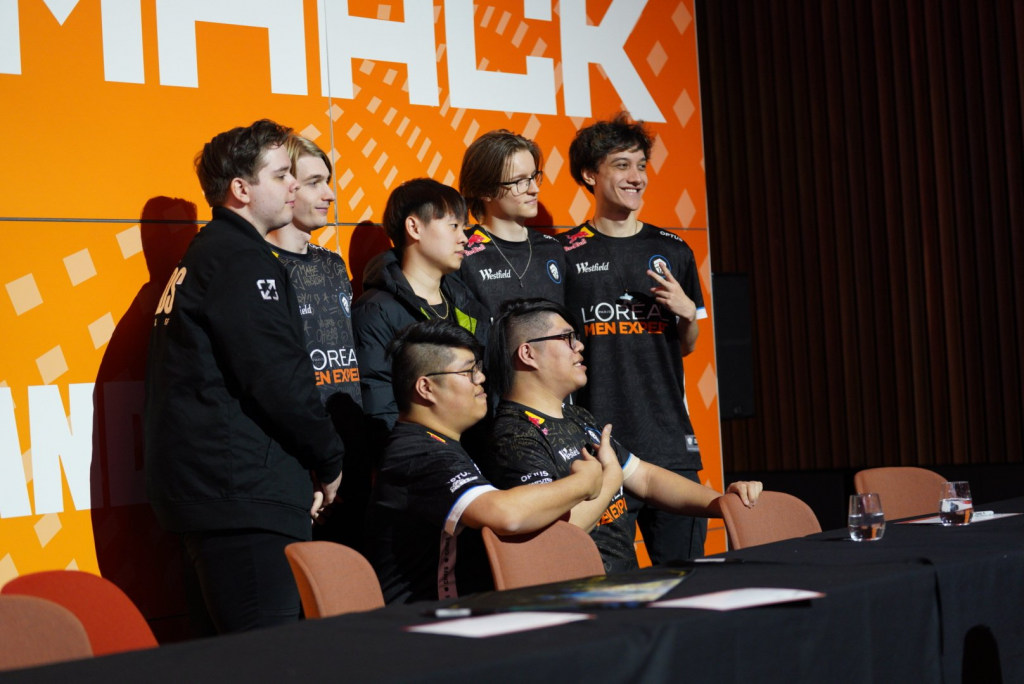 "[Bliss] are here for a reason so I respect them as players but I really want to show that I am better than them."
The most recent clash between the teams resulted in the PCS playoffs seeding where they competed for a potential shot as MSI; some considered the PCS qualifier match as the end of the LCO split–including some of the players.
"For some players on my team, [the outcome of the series] is not a big difference–there's no MSI or Worlds at stake. It's not a big grand thing. For me personally, it solidifies that we're the best so there's that different mindset between us," he explained.
I think [my teammates] will play at their best but I just don't know if they're fully wanting it as much as I do.

Brandon "BioPanther" Alexander, The Chiefs
However, despite the internal discourse within the team, they utilised their time in Taiwan to be productive.
"We learned a lot from the whole [PCS] trip and I feel like our team has opened their mind to playing certain picks, whereas back in OCE, we either did one strategy or this and that so I really just want to perform.
"We played a lot [in Taiwan]. We were in our rooms playing, and all we'd be doing was singing songs while playing League all night; it was really nice."
Coming off the tail-end of their unfortunate elimination in the PCS playoffs, BioPanther is determined as he sets his eyes to the stars once more.
Last year, he watched the trophy lift from the sidelines following ORDER's elimination in the semi-finals.
"I have so much to give back. Last year with ORDER, it was really hard. The team was crumbling; my AD Carry wanted to retire–they didn't want to play. ORDER collapsing was really big because we weren't getting paid."
"We were just [playing at DreamHack] for volunteer work–for the fans. I feel like this final for me is a big redemption, to show that I'm still at the top of my game and winning split after split."
BioPanther's hard work has been reflected in his ranking in the Oceanic solo queue ladder, where he consistently sits at rank one, peaking at 1.8k LP.
This spot is currently occupied by Daystar–the opposing mid laner in tonight's series.
"I told Daystar to make the series as good as possible. I feel like we're on good terms. I told him, 'If we win, I'm just going to hug you', so I respect him. It's tough love.
"Someone needs to win. I need to win."
For the Chiefs top laner, the game isn't just about a trophy.
My family is going to be [at DH]. I don't want them to be disappointed in me.

Brandon "BioPanther" Alexander, The Chiefs
"That's depressing. Last time, that was depressing.
"They come in here to see me play and then I lose. No. That just doesn't work, y'know? I have so much to prove to my family that I'm very good at my craft and that I'm loving what I'm doing.
"Their support has never wavered. I just want them to be impressed with me–that's all I've ever wanted to be."
---
BioPanther and The Chiefs will play against Team Bliss tonight in a live best-of-five series for the LCO Split 1 2023 title in Margaret Court Arena.
Keen for the games tonight? Get your LCO fix in our full coverage hub. Follow BioPanther on Twitter.