There are a few League of Legends names that, no matter which team you support, and no matter which competition you follow, you still know. Three-time world champion Faker. LCS veteran Doublelift. And, of course, LPL icon Jian "Uzi" Zi-Hao.
In most sports, it's difficult to attain the status of 'legend' unless you've claimed the rings to go with it, or lifted the trophies. The Chicago Bulls 1995-96 war cry — "72 and 10 don't mean a thing without a ring" ⁠— holds more true every day in the modern era of competitive sports and esports. At least, that's the case in the eyes of fans.
Uzi, then, is an interesting case. The 23-year-old Chinese prodigy has been playing for Royal Never Give Up, or some variation of the org, since 2012. He holds claim over a whopping 408 regular split appearances in China. He's won the LPL twice. And, to his long-standing regret, he has never lifted the Summoner's Cup.
Uzi's quest for the Summoner's Cup
That's not through lack of trying. He's twice finished runner-up at the most prestigious League of Legends event on the calendar. First, he was denied by Faker's SK Telecom T1 in 2013. A year later, with Faker absent from the event, Star Horn Royal Club was edged 3–1 by Samsung Galaxy White. He's never been back to the title decider.
The Chinese superstar did come close again in 2018. RNG was tipped as pre-tournament favourites, after back-to-back LPL titles that same year, and a stellar victory at the 2018 Mid-Season Invitational against Korean champions Kingzone DragonX.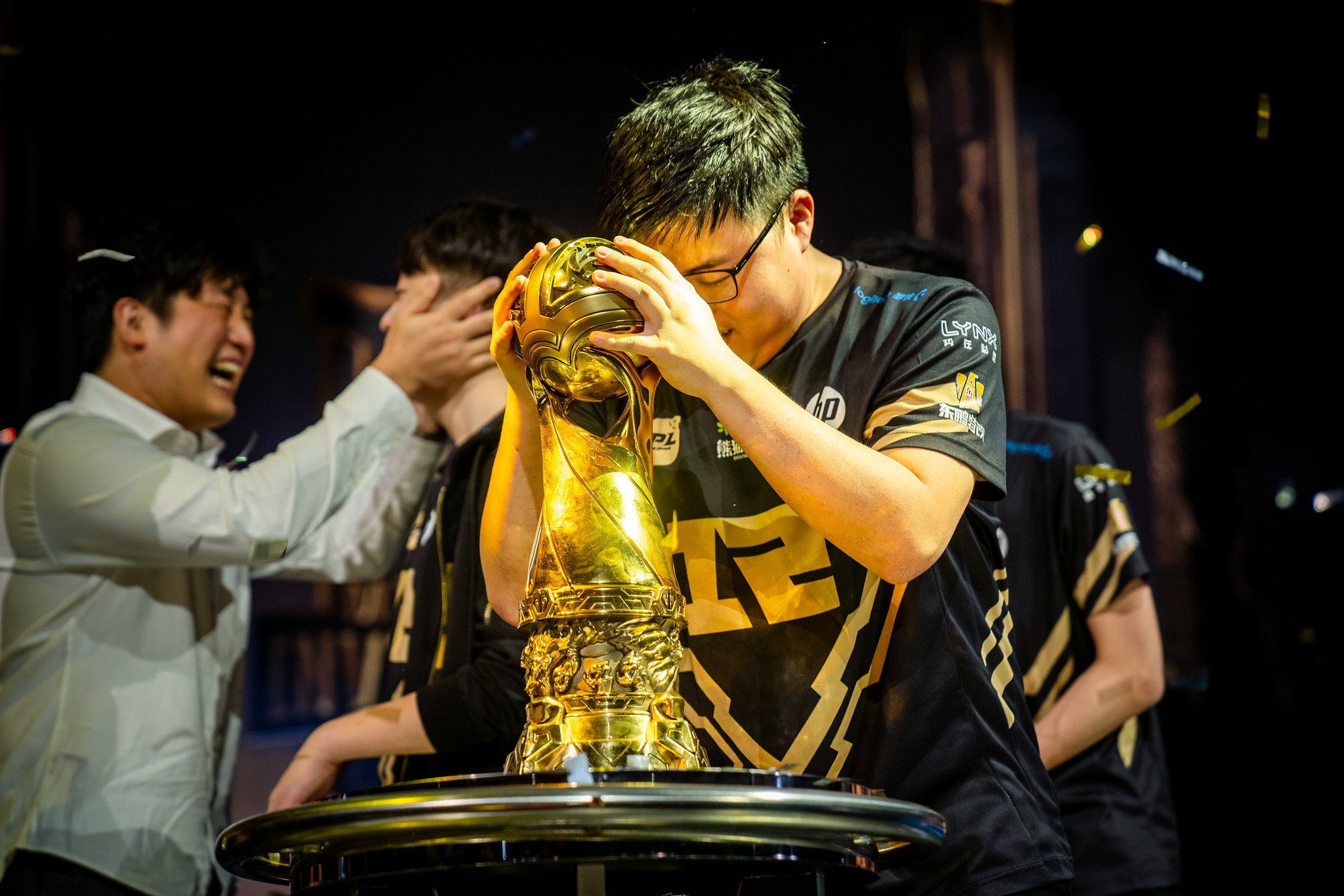 Rising European powerhouse G2 Esports had something to say about Uzi's ambitions to lift the greatest plaudit in the game, however. RNG fell in five in what is now considered one of the best international best-of-fives ever played.
But again, Uzi was left crownless. China would snap their own misfortunes that year, with Invictus Gaming pummeling Fnatic in a clean sweep in Incheon. FunPlus Phoenix doubled the LPL's Worlds trophies a year later with a similar result over G2.
Jian Zi-Hao was left watching from the sidelines again.
Uzi becomes a free agent in 2020
On June 1, Royal Never Give Up announced their LPL 2020 Summer Split lineup, complete with Taiwanese star Lu "Betty" Yu-Hung in the bot lane. Uzi was nowhere to be seen. Days later, Zi-Hao's Summoner name on the Chinese servers to "ggggggmeile," which basically means "to cease to exist" in Mandarin.
All signs point to one thing: Uzi is hanging up the keyboard, and putting competitive League of Legends behind him. That's the whispers behind the scenes in the LPL community too, though there's been no official confirmation.
Take a look at the RNG 2020 summer LoL division

Coaches/Management – Mata, Sereno, Tabe, Shawn and Shadow

Top – 705, New
Jungle – XLB, S1xu
Mid – Xiaohu, Cryin
ADC – Betty
Support – Ming

We will try to bounce back from our spring split and work hard in the summer!#RNGWIN pic.twitter.com/nrZdIU6Pmg

— Royal Never Give Up (@RNGRoyal) June 1, 2020
The Mad Dog's body is failing him
Unfortunately for Uzi fans, it makes complete sense for 'The Mad Dog' to call time on his still-illustrious career. He has already missed all of 2020's Spring Split. According to RNG jungler Liu "Mlxg" hi-Yu, his absence has been due his last medical examinations were "not as hopeful as expected." Uzi's physical condition is getting worse.
The 23-year-old's body is failing him. He has faced issues with his lower body strength since around 2015, when he first considered retirement while playing with Oh My God. The star has constant pain in his shoulders, and regularly has to take breaks from play.
"The worst part is this area," Uzi said in a promotional Nike video last year, while pointing to his right shoulder. "Then, it'll affect the entire arm. It feels like my arm is retired already."
It's not just Uzi that thinks his body is fighting against his professional League career. When he was hospitalized for a checkup during a particularly bad stretch, doctors told him he had the arms of a "40 to 50 year old."
"One time, I went to the hospital and the doctor said my arms are similar to that of a 40 to 50 year old. He really told me that," Uzi said. "I often feel like my legs have no strength. The lower part of the body feels like it's not mine."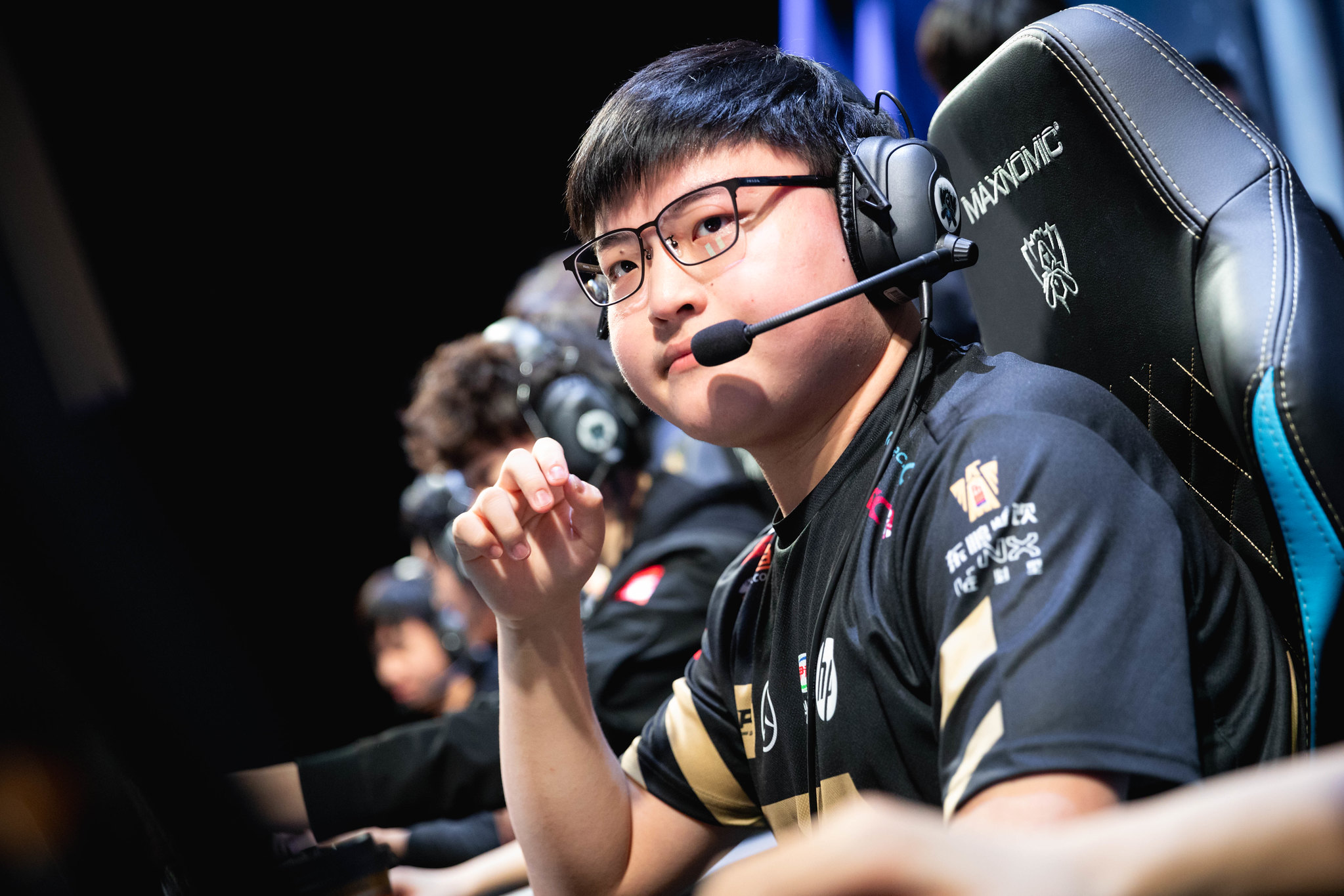 These claims were backed up after an image posted on Weibo revealed Uzi being pushed in a wheelchair in the RNG gaming house after toe surgery during the Spring Split.
It looks like Uzi's body may have finally failed him, and his quest for the Summoner's Cup. As the LPL playoffs approached in Spring, many thought he would step back into RNG's starting lineup for the finals. He never showed. RNG were bundled out of finals contention by Edward Gaming in four, and Betty played out every single one of the do-or-die games.
Uzi is a free agent now, a fact confirmed by Riot Games after he was punted from the active RNG roster on the global contract database. There have been no announcements from Uzi's camp about his movements either.
Does Uzi play on in 2021 and beyond?
There are a few options for China's Mad Dog. He can take a break until 2021, and let his body begin to heal. He can sign with another org in Summer, and see if being out of the shadow of RNG for basically the first time in his career can change his fortunes in regards to the top League of Legends prize he's hunted for nine years.
Or, as many believe may be happening now, he may be hanging up the keyboard for good. It's likely this is a path he's already on, considering he's now without a contract for the first time in his professional career. His changed solo queue name agrees with this too.
It looks like Uzi is done with League of Legends, at least on a professional level.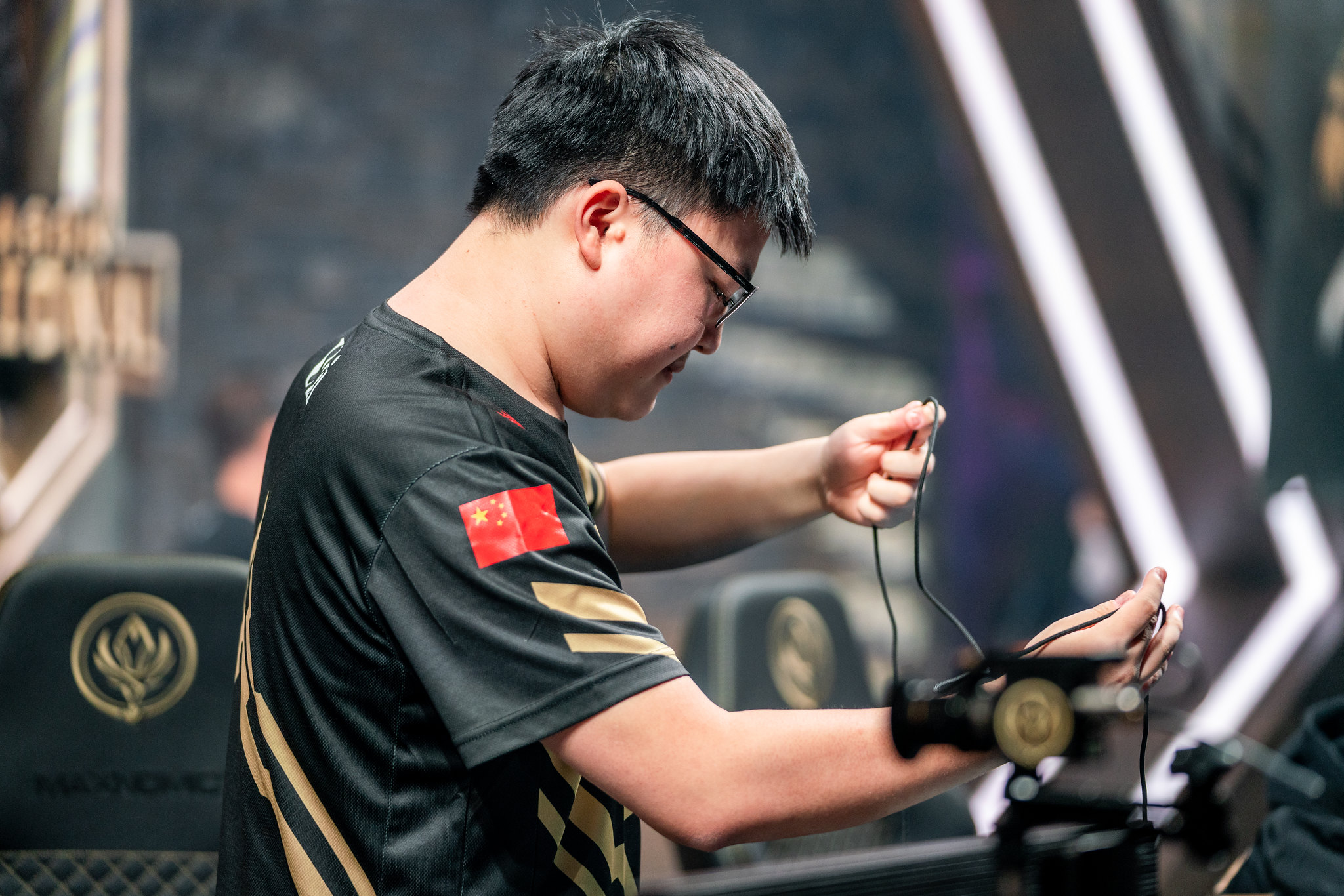 There will be disappointment if the rumours come true, of course. Uzi is one of the founding fathers of League at an international level. His battles against some of the biggest names in LoL history will always be remembered. But pulling the plug on his career, in favour of saving his body, is likely for the best.
Uzi may not have claimed a League of Legends World Championship, and may remain one of the original crownless kings in esports, but his name will still be remembered as one of the frontrunners in the bot lane, and across the Rift. Jian Zi-Hao has left a mark on LoL esports around the world that may never truly be forgotten.