Tonight, two star-studded LCO hopefuls ⁠— Pentanet.GG and Peace ⁠— enter the ring. By evening's end, Oceania will have crowned a new champion, and found our Worlds representatives. In Chazz's eyes, though, there's no contest: it's already over.
Jesse "Chazz" Mahoney has a simple message when talking to Snowball Esports ahead of his LCO grand final meeting with new-age rivals Peace this evening.
He claims: "It's going to be a fairly one-sided affair."
That's not over-confidence, either. It's a certain determination that has guided PGG on their quest for Oceanic greatness in a bold new LCO world. These five players ⁠— BioPanther, Pabu, Chazz, Praedyth, and Decoy ⁠— ooze self-belief in every League of Legends game.
So far, too, it's worked every step of the way.
In Split 1, they marched to a near-undefeated title, an esports-first for the Perth org. In Iceland, up against the full might of the LoL Esports world, they managed to flip the script to qualify for the Rumble Stage against titans like Damwon Gaming, Royal Never Give Up, new LEC kings Mad Lions, PSG Talon, and Fudge's Cloud9 lineup.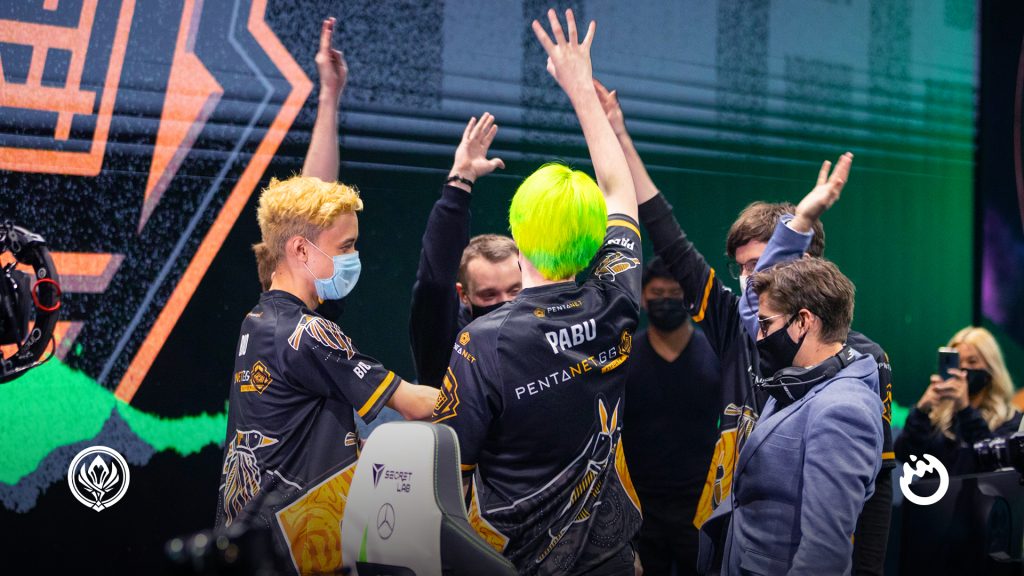 Now they face another, grander challenge. In Split 1 they played for the first LCO crown, and a spot at the Mid-Season Invitational. However, nothing compares to Worlds.
"The stakes are a lot higher now, obviously, but I actually do feel less anxious compared to the Split 1 finals," the veteran Oceanic mid laner continued.
"There's a lot of pressure on everyone, yeah… if you lose here, then your season just ends. Getting the chance to play internationally, to have your name shown to the world is essential for OCE players who want to get imported to the international leagues, so that adds a lot of pressure, and it would be detrimental to fall short here."
And yet, PGG's confidence over-rules it all.
"I think it will be a fairly one-sided affair," Chazz told Snowball, "and I do see us ending the series 3–0, unless they [Peace] have some ace drafts up their sleeves."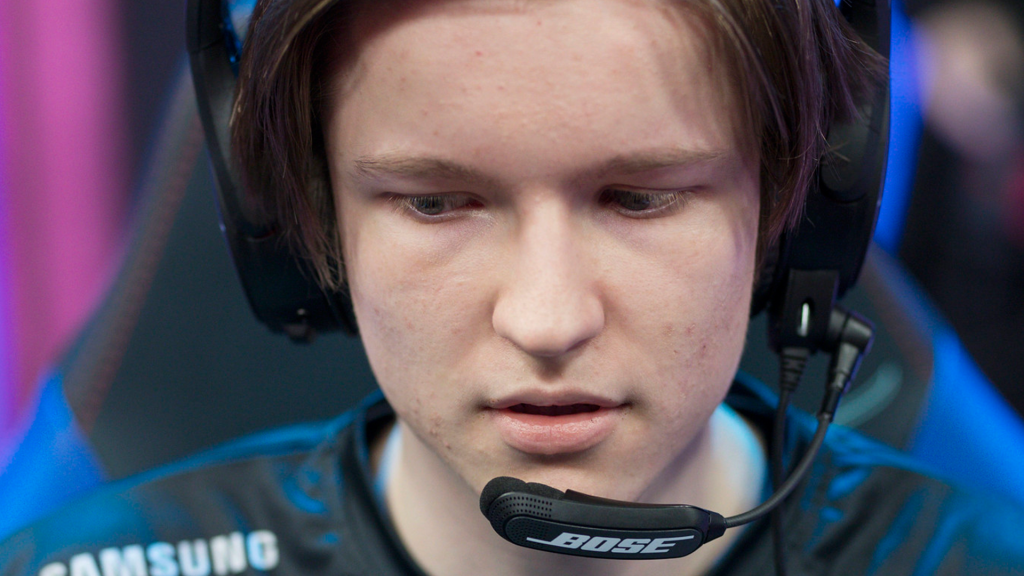 That same confidence has been beating at the heart of the Pentanet.GG lineup since they jetted back into Australia just days before the start of LCO Split 2.
There was a point, midway through the season, where PGG found themselves trailing behind their title rivals. The Chiefs had put on a regular-season masterclass and seemed to be marching to the top spot. Surprise package Order had also sprung up to knock on the first-place door, and Dire Wolves looked revitalised and eager.
The reigning LCO champions dipped as low as 5–4, with even Gravitas (who would eventually run out of steam to finish sixth) above them in the standings. There was never a point, Chazz reveals, that PGG ever doubted they were on the right path.
"We never felt worried, no," he explained.
"I don't remember the team ever really assuming there was a chance we wouldn't make finals. In fact, the shaky split was because we were so confident. We spent most of the split experimenting, trying to progress the team in aspects we weren't good at.
"In my case, it was all about scaling control mages.
"I spent all of Split 1 playing them, so the team was very comfortable with them in the composition, but I wanted to avoid that in Split 2. I have probably less than 50% of my games this split on that archetype, in a bid to get more flexible."
Snowball checked up the stats after Chazz said that too. In his 21 matches this split, he played control mages just four times; twice Viktor (both losses), twice Orianna.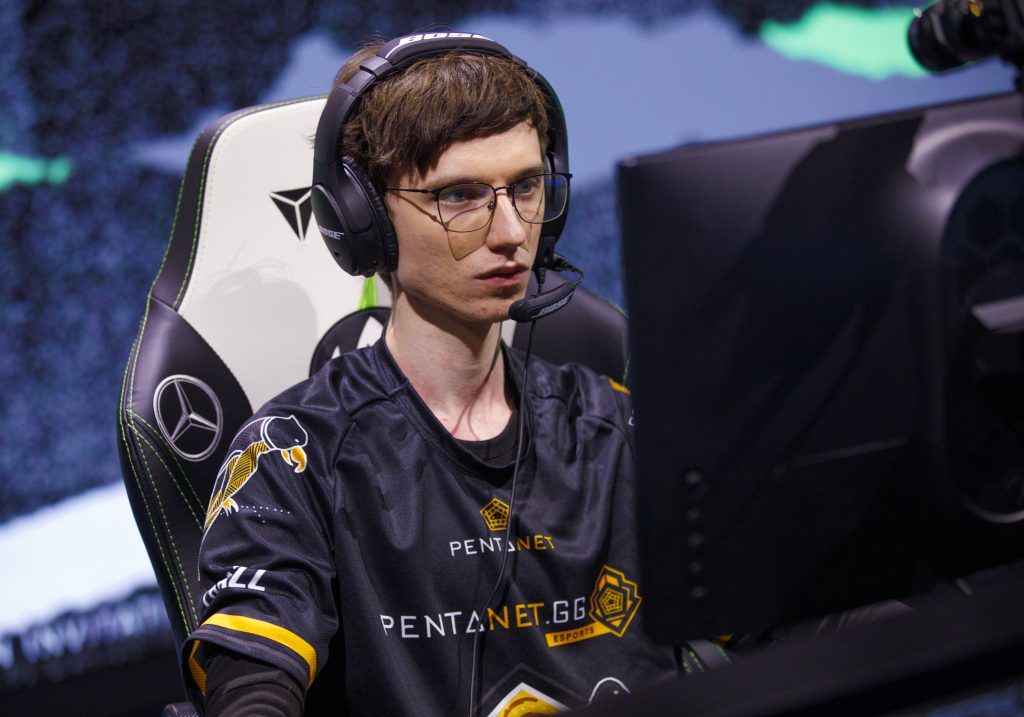 Now, PGG feel like they're ready for Worlds.
There's one thing left to do before they can start turning their attention to the international stage again, however; tonight, they have to beat Peace in a best-of-five series.
Though some may be surprised that Peace have clawed their way from a shock fifth-place finish all the way to the LCO grand final, PGG "always expected" their Split 1 opponents. The Dragons knocked down Chiefs, 3–0, before being made to sweat against Order in a stunning five-game series last Tuesday evening.
Dire Wolves showed less resistance score-wise, with PCE blasting the veteran Wolfpack out of the postseason in a clean-sweep to set up their Pentanet.GG rematch.
"I was surprised it took them this long to assemble this specific roster iteration," Chazz continued, "because I thought this was always going to be their strongest five.
"Do we have a key to beating them? No, not really, but we don't need it. Just like the Dire Wolves series, we have done a lot of preparation for our own draft phase, and we're going to be looking to exploit the series there. They're not a very diverse team."
The LCO final also marks an interesting slice of history for Oceania. PGG come in as Mid-Season Invitational representatives, having flown the new-look Oceanic Circuit flag high in the league's first international outing. Peace boast two of the region's last OPL champs, however, who took Legacy on a stunning ride at Worlds.
Then again, that PGG confidence trumps all.
"I don't care," Chazz said of their international experience.
"When I'm playing against Babip and Tally [who returned from the LCS Academy system ahead of the LCO's second 2021 season], I don't really think about the fact they represented us last year. That's just old news, really.
"We took Oceania the furthest it has ever been at MSI this year, we are the new Oceanic representatives, and if they want to take that title away from us… good luck."