Forty-seven and zero. That's Vision Strikers' record in 2020 as the year comes to a close, with the unstoppable squad decimating sister team TNL Esports in the Valorant First Strike Korea final 3-0. Now, their sights are set on taking over the world.
It was inevitable. But sometimes, seeing the formalities take shape is a beautiful thing. That's the essence of Vision Strikers' Korean Valorant dominance culminating in an expected, but well-deserved victory at First Strike.
The undefeated squad was up against their old sister team TNL Esports, who rebranded from Quantum Strikers just before the main event. While things were looking close early, with TNL coming out with an explosive start on Split, things started going downhill fast.
13-10 for @VisionStrikers on Map 1! #FirstStrike pic.twitter.com/c5Ykr5vehY

— VALORANT Champions Tour (@ValorantEsports) December 6, 2020
It wasn't the usual suspects on top. Lee "k1ng" Seung-won starred on the Killjoy, topping the charts with 26 frags on the first map, including seven multi-kill rounds. The double Sentinel composition of Vision Strikers pulled through on defense to secure the map 13-10.
Then, the Vision Strikers difference started showing. Not only were they electric on attack, but they were solid on defense. That showed on Icebox, with both Kim "glow" Min-soo and k1ng keeping the sites on lock.
While Kim "Efina" Nak-yeon pulled through early, the TNL machine was slowly losing steam two maps into the best-of-five. They needed to pull out a reverse sweep after dropping their own pick of Icebox 13-7, but to say Bind got off to a disastrous start is an understatement.
TNL only picked up three kills in the first four rounds of Bind as Kim "stax" Gu-taek and Goo "Rb" Sang-min finally found their flow. While TNL were able to start running it back on defense, they were set too far behind after a 9-3 opening half, allowing Vision Strikers to sweep away the series with another 13-8.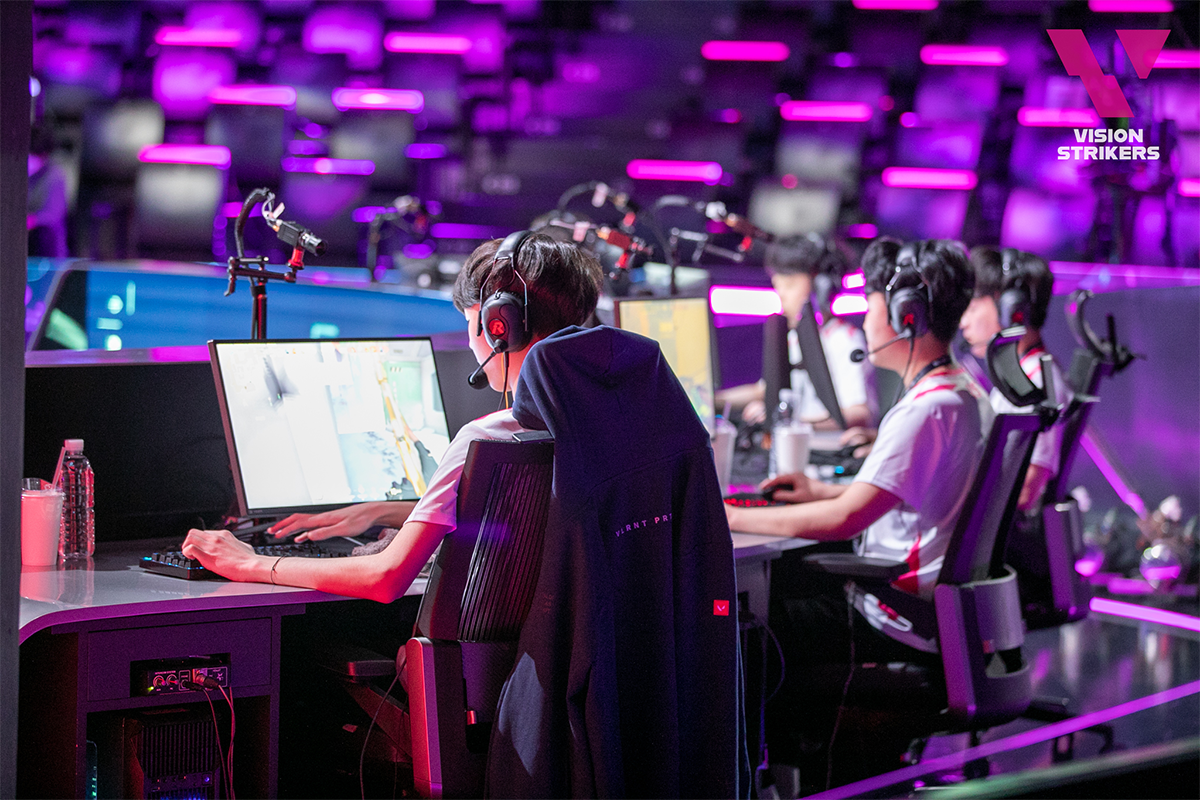 It was clean. It was clinical. And it's only just the start of a new beginning for Vision Strikers, who are looking at taking on the world in 2021 ⁠— not just Korea.
"I'm very happy that we got the 3-0 clean win. I'm just happy that we are the champions. We came into First Strike thinking we would be the champions. We were thinking it would be a 3-1, not a 3-0, but [the sweep] is better," Rb said in the post-game interview.
The Jett star was quieter than normal, only posting an ACS of 229 and a KD of 50/40. However, he was still effective on the entry, especially next to stax on the Breach. The two have near-perfect synergy that's evolved past the point of just being teammates ⁠— it's like their in each other's minds.
December 6, 2020
"Jett and Breach is one of the strongest combinations in Valorant, especially for entries. In the beginning we had to communicate, but now we don't even have to. Rb gets the cue from my flashes as well as my fault lines and he just goes in. The timing works ⁠— we just need to hear each others breathing, it automatically works," stax stated.
However, it doesn't mean it's automatically a two-way street. "I don't like playing Breach, but Breach is good. I've also played Breach the most, so if anyone else picks it up, it'll frustrate me, so I'm going to stick with him for now. Maybe in the future we can swap so I'm on the Jett and Rb is on the Breach," he joked.
That teamwork is seemingly why Vision Strikers might not just be the best in Korea, but in the world. Now, with 2020 in the rear-view mirror, all eyes are extending that success into 2021.
While it feels like a long time until Valorant Champions Tour starts in late January, the road has already begun for Vision Strikers. They currently hold one of the longest winstreaks in esports history. Many CS:GO veterans will remember Ninjas in Pyjamas' 72-game winstreak. Vision Strikers want to follow that same kind of success.
"I hope that we stay together as a team for a long time, especially if we keep posting these results. We know that there will be an end to this winstreak, but even when that happens, I hope our fans keep supporting us," k1ng stated.
Any team have more trophies than us now?????#FollowYourVision pic.twitter.com/1UsomMJ2s5

— Vision Strikers (@VisionStrikers) December 6, 2020
"We've already achieved our goal for this year. Now, it's time to prep for next year, and we're going to try and continue this win streak for as long as we can," glow added.
After all, they want to not just keep their "best in the world" status a hypothetical. They want to make it a reality. While the debate rages on in the west about Europe or North America being better, all eyes are on this unassuming team in Korea, and they want to blow everyone out of the water.
"If we go to an international event, we're going to try our best to come first. We want to be the champions of the world as well," Rb said.
---
Follow Vision Strikers on Twitter.